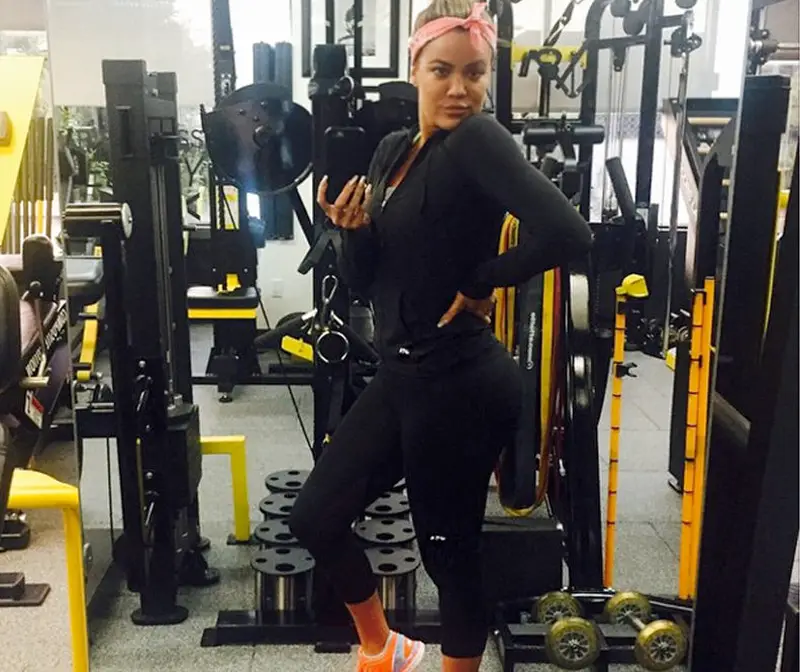 [ads1 id="alignright"]The now beautiful Khloe Kardashian wasn't always so good looking, you see, at least not compared to her slightly more famous sisters.
Determined to change her life around, the former 'fat' or 'funny' Kardashian, as people called her, started to take very good care of herself through dieting and working out.
It wasn't long until Khloe's appearance started to change for the better as after about two years of healthy eating and exercising, Khloe Kardashian is finally able to showcase her natural good looks.
According to Khloe, it all started in 2012 while she was dealing with a lot of personal issues she needed to escape from. She made a conscious decision to rid herself of all the stress through exercising and what a good decision this turned out to be.
Khloe Kardashian says that she is somehow addicted to working out nowadays, using her good results as a motivation for further improvement.
Looking at her these days and comparing her current good looks to how she used to look like just a couple of years ago, you wouldn't say that you were, in fact looking at the same person.
One of the reasons why Khloe was able to make such remarkable progress is her daily workout routine. Under Gunnar Peterson's guidance, she was able to work out on a daily basis as much as she possibly could.
It was also thanks to her personal trainer that she was able to focus on the many cardio and internal strength exercises that shaped her body into what it is today. She particularly enjoys battle ropes, rower sprints, med ball slams, and sled pushes as part of her workout sessions.
She is also keen on exercising using a high incline treadmill, a jumping rope, kettlebell swings, a StairMaster, and lifting weights as often as she finds the time.
Needless to say, all this exercising turned Khloe Kardashian from the chubby woman she used to be into the extremely attractive woman she is today.
Last but not least, no amount of progress would have been possible without her following a very strict diet. Her diet plan involves egg white omelets, spinach, tomato, feta, coconut oil, salmon, and quinoa among a variety of equally healthy dishes.