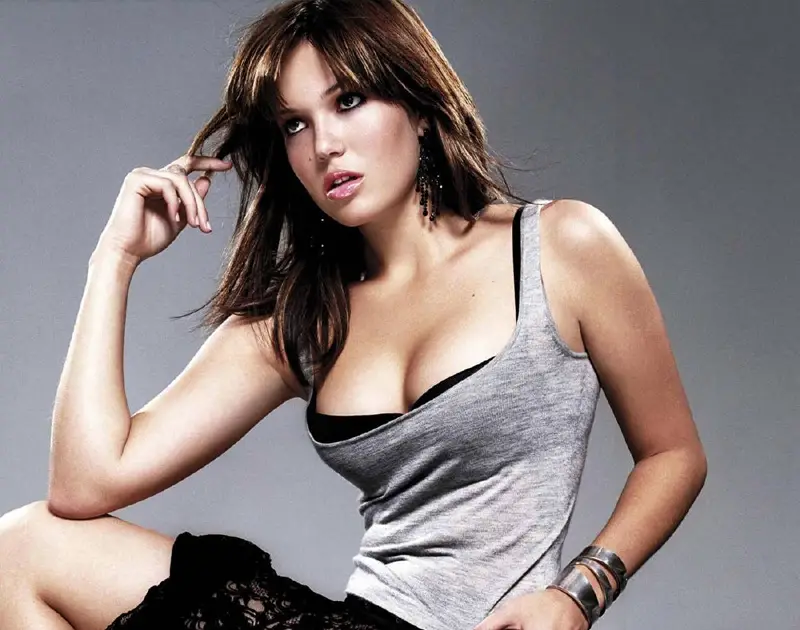 [ads1 id="alignright"]In a recent interview, singer/actress Mandy Moore said that the first time she put on makeup for a show was when she was 15 years old and that she did it herself.
She came a long way since, no doubt, and yet she still prefers to apply her own makeup, even though she has been blessed to work with some of the greatest makeup artists in the world over the years.
Mandy says that she benefitted quite a lot from her good relationship with the many makeup artists she worked with, experiences that have taught her a lot about makeup application.
For starters, she prefers to apply light foundation with her hands in order to even out her skin. In this respect, her favorite foundation is L'Oreal Magic Nude Liquid Powder because it is light and not too dewy, providing her with the perfect texture.
As a concealer, she prefers to use Cle de Peau which she applies with a frayed Laura Mercier brush. Although not always, she sometimes combines concealer with a primer which Mandy doesn't really have a good idea what it does.
When it comes to highlighting, she uses RMS Living Luminizer on her brow and cheek bones. Occasionally, she will also use Tarte Amazonian Clay Blush in Dollface, along with RMS Unpowder as a finishing powder.
Because of the fact that Mandy prefers her eyelashes curled, she will often use Japonesque Go Curler because of its non-metal contraption. She will usually pair the curler with an Armani Eyes to Kill mascara that she likes due to its being easy to apply.
In terms of lipstick, Mandy says that she has come a long way since her MAC Lipglass days and that she nowadays uses Homeoplasmine and Maybelline Baby Lips. Every once in a while, she will combine them with Strike a Rose and Peach Kiss for added effect.
At the end of the day, Mandy Moore uses Bioderma Crealine to take off her makeup, which she follows with Routine Clean Cleanser and Clarisonic. Afterward, she applies Biologique Recherche P50 which smells amazing according to Mandy who swears by its effectiveness at the same time.