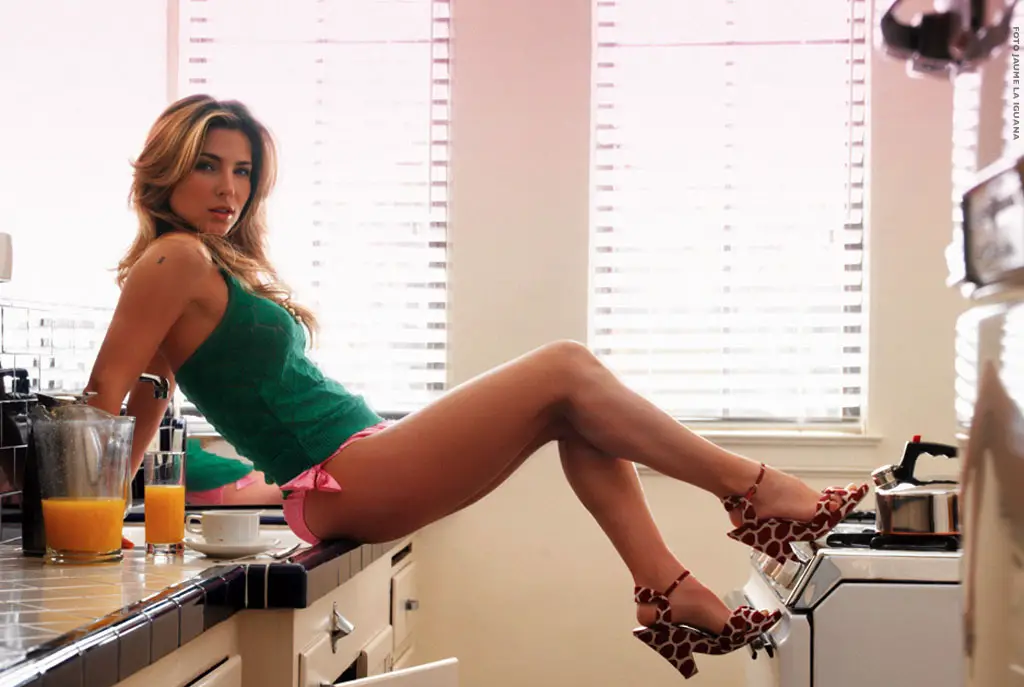 [ads1 id="alignright"]The beautiful Elsa Pataky is without a doubt, one of the most beautiful actresses in Hollywood today.
With this in mind, it comes as no surprise that she married Chris Hemsworth, the actor who according to People magazine, is the sexiest man in the world.
We should start off by saying that reaching and sustaining the energy levels required to be a mother of three, successful actress and globetrotter is no easy task.
Nevertheless, Elsa manages to deal with her busy lifestyle like champ, thanks to her love for fitness and sports. You see, Elsa has always been attracted to working out, ever since she was a teenager.
The beautiful Spanish actress has been working out regularly for over 20 years and it shows. While some have complained that Elsa is a bit too 'muscly', she is extremely proud of her hard-earned muscles.
She is so committed to working out, actually, that she kept on exercising on a daily basis even when she was pregnant, up until week 35 of her second pregnancy.
Despite not ever reaching a 'professional shape' as she calls it, Elsa does her best every day to get as close as possible.
Her workout routine involves a 40 minutes gym circuit consisting of lifting weights, rowing, and a stationary bike, a workout routine that she goes through 4 times a week. Elsa Pataky also enjoys swimming and attending Yoga classes as often as she finds the time.
Speaking of Yoga, Elsa says that she started practicing Yoga about 7 years ago and sees no point in stopping any time soon. This because she considers it the perfect way to top off her workout routine, regulating her appetite and keeping her healthy in the process.
As for her diet plan, Elsa Pataky likes to plan her portion sizes in advance, according to the amount of working out she plans on doing that day. Her diet plan usually involves flaxseed, goji berries, salads, vegetable soups, and lots of tea.
All things considered, Elsa looks absolutely gorgeous, a formidable shape that she undoubtedly owes to her workout sessions and to her strict diet plan.