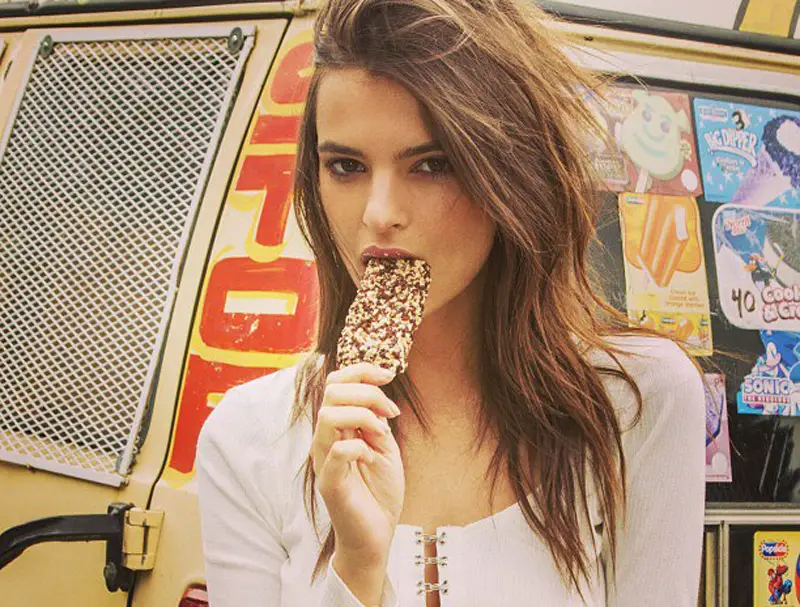 [ads1 id="alignright"]Following her appearance in Robin Thicke's 'Blurred Lines' music video, the beautiful Emily Ratajkowski became an international sensation and rightfully so.
She also showcased her acting skill in 2014 film 'Gone Girl' in which she played Ben Affleck's mistress, a performance that undoubtedly opened many doors for her in Hollywood.
We should point out right from the start that you cannot maintain such natural good looks without taking good care of yourself every day, which is precisely what Emily is doing.
Although she isn't much of a fitness freak, she does go running and hiking as often as possible, as well as attending Yoga sessions whenever she finds the time. This being said, she does try to intensify her running and hiking before any photo shoot.
As for her diet, Emily Ratajkowski admitted to being a carnivore, saying that she enjoys eating meat on a regular basis. This being said, she does try to maintain a balanced diet as much as possible, yet nothing too vegetarian if she can help it.
Emily Ratajkowski says that she enjoys eating freshly prepared meals, which is why she stays away from frozen foods as often as possible. Furthermore, she cooks her own meals and tries to only used the best ingredients possible.
She also keeps track of everything she eats, careful not to consume too much sugar or salt on a daily basis. Still, Emily does sometimes indulge in cupcakes or croissants for breakfast, just not too often.
Like we said, Emily isn't much of a fitness freak, so she doesn't really care about achieving a perfect physique as long as she feels healthy and good about herself.
Emily says that she has to eat healthy in order to have the energy required by her busy lifestyle. This is precisely why she not only cooks her own meals, but she also tries to stay away from junk food as often as she can.
Last but not least, Emily Ratajkowski repeatedly said that she doesn't really follow a specific diet, nor does she need a personal trainer as long as she keeps track of what she eats and how often she exercises. Good for you, Emily.