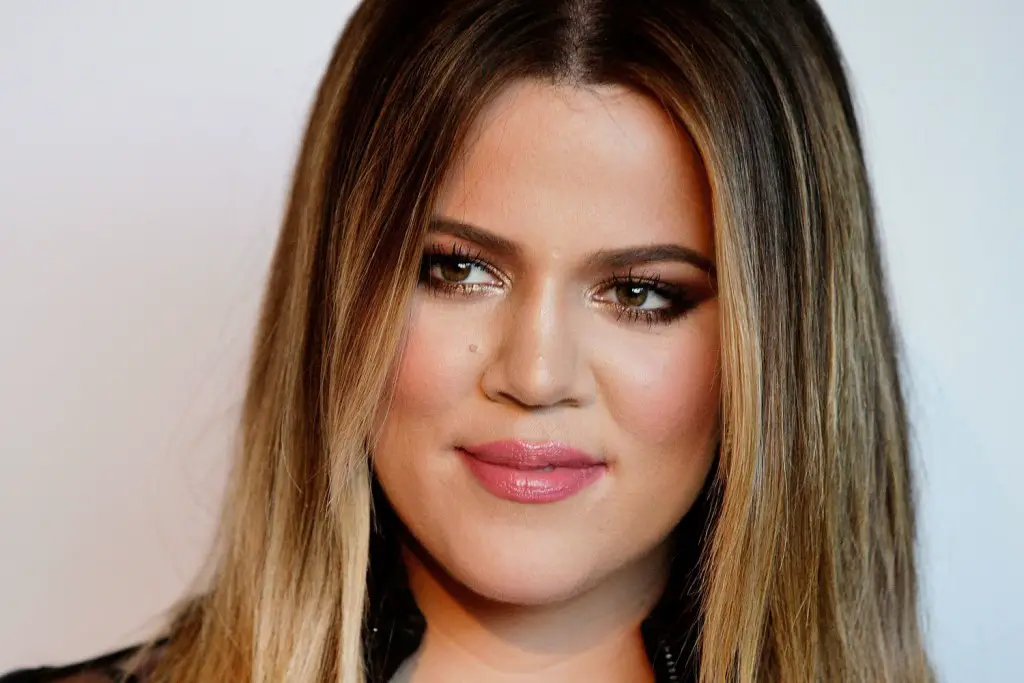 [ads1 id="alignright"]The stunning Khloe Kardashian enjoys doing her own makeup, mainly because of how good she is at it. While she does sometimes appeal to the services of trained professionals, Khloe says that she finds solace in doing her own makeup from time to time.
Her beauty routine starts with the Giorgio Armani Light Master Primer which smooths the skin enough to allow the makeup go on much easier.
On a similar note, her favorite foundation is Chanel Vitalumiere Aqua in 60 Beige.
This being said, she does try her best not to pile a lot of products on her face, yet a light foundation really compliments the couple of darker shades she combines it with. She also has Joe Blasco Ultrabase Foundation on hand just in case but prefers to only use it sporadically.
Afterwards, Khloe adds a little shimmer of Urban Decay Naked Illuminated powder in Aura, but as soon as her face gets oily, she will powder it with Ben Nye Translucent Face Powder abundantly.
Interestingly enough, she also puts sunscreen on her hands whenever she's in the car to protect her from sunspots. For this purpose, she keeps a bottle of Lancome's formula in her glove box.
Khloe also owns an impressive amount of nude lip crayons, many of which being the Kardashian's very own Beauty Sheer Joy Tinted Lip Balm or Tom Ford Lipstick in Sable Smoke and Spanish Pink.
As far as hair care is concerned, Khloe is quite a connoisseur when it comes to dry shampoos. She thoroughly enjoys the feeling that Pssst! gives her, despite the fact that it makes her hair look white.
In tandem with the dry shampoo, she uses Oribe Dry Texturizing Spray to camouflage the dry shampoo's peculiar smell.
Last but not least, Khloe takes good care of her skin by washing her face with two different cleansers every night. One is an all-natural cleanser from her dermatologist Christie Kidd and the other one is Kiehl's Blue Herbal Gel Cleanser which she swears by.
After the cleansing is done, she uses either baby oil or coconut oil to take off her makeup before using La Mer's Creme de La Mer to moisturize her skin.