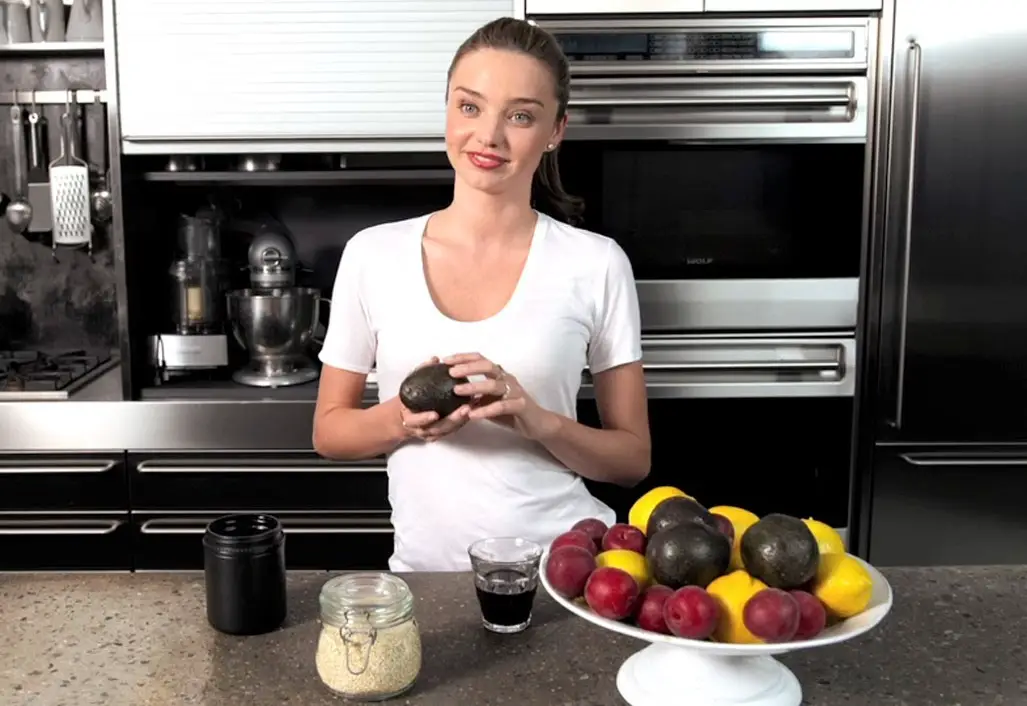 [ads1 id="alignright"]Known for her dashing good looks and perfect figure, the beautiful Miranda Kerr has recently revealed her diet plan to the world.
The famous Australian model has been one of the sexiest Victoria's Secret Angels for many years now, inspiring millions of women around the world to at least try and achieve the same lean figure she has.
We will soon find out, however, that achieving a figure as lean and sexy as Miranda's is no easy task, as it requires hours upon hours of working out and a very strict diet plan.
It has to be said right from the start that Miranda Kerr works out on a regular basis, be it Yoga exercises, Pilates, strength training, or resistance band exercises.
Her dashing good looks are a result of constant training before everything else, yet not even the most rigorous of workout routines will give you a lean body if you don't combine it with a healthy diet plan.
Before everything else, Miranda makes sure to get plenty of rest. Some call it a 'beauty sleep', yet the benefits of a good night's sleep are well known at this point in time.
In the morning, Miranda starts off her day by drinking freshly prepared juice that she follows with some avocado, oatmeal, and egg whites. She also follows an alkaline-based diet that involves at least 3 liters of alkaline every day.
This being said, she does sometimes supplement her diet with occasional snacks, but only healthy snacks like nuts, fruits, and seeds. She doesn't always follow the diet plan to the letter, mind you, but does try to keep things healthy and natural by staying away from fast food.
Miranda did admit in a recent interview that she sometimes eats carelessly without feeling bad about it.
According to Miranda, sometimes you just have to lose yourself in the moment and eat everything on the menu. Just make sure, she says, that you don't do this too often.
All things considered, Miranda Kerr does her best to follow a healthy diet as much as possible and apart from the occasional mishap, she does a pretty fine job suppressing her cravings in favor of much healthier dishes.