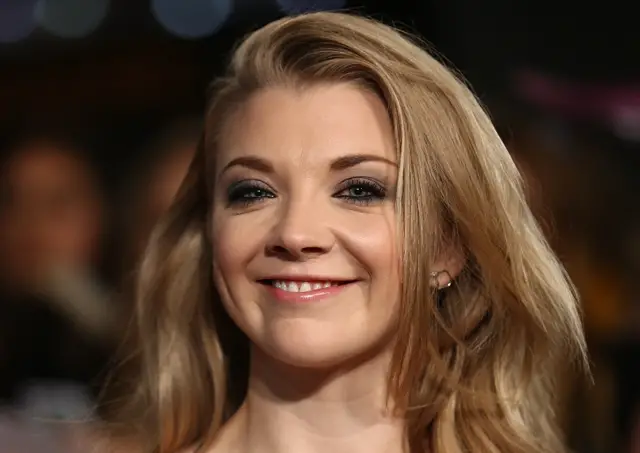 [ads1 id="alignright"]Even though she is now in her 30s, the dashing Natalie Dormer looks more gorgeous than ever, a look she owes to some truly interesting beauty secrets she has recently felt comfortable enough to share.
For starters, she more often that not starts the day with a Hydro Cool Firming Eye Gel by Skyn Iceland, an eye gel intended to help with any puffiness one might experience.
She is also a big fan of the Ole Henriksen Truth Serum Collagen Booster which she swears by as it contains hefty amounts of vitamin C along with a multitude of other healthy ingredients.
Natalie also admits to using Molton Brown in tandem with Body Shop products. At the same time, she also uses a great body oil by Ila, a body oil she sometimes pairs with a skin moisturizer to help with her sensible skin.
Speaking of oils and gels, Natalie also uses Elemis Pro-Collagen Cleansing Balm from time to time. Not only that but she is also fond of Henriksen serum and Cowshed Quinoa moisturizer, products she sometimes rubs all over her face using a flannel accessory.
When it comes to makeup, Natalie prefers La Prairie's Skin Caviar as a foundation along wth a Natura Bisse or a Make Up For Ever concealer for good measure. As for her eyebrows, she prefers a MAC, especially the MAC Fluidline liner which she has been using for many years now.
Fragrance-wise, Natalie is a big fan of Gucci by Gucci, a fragrance she goes to extreme lengths to procure seeing how the product has been reimagined by the manufacturers recently. Even so, she somehow managed to get her hands on a few bottles of the old version which she holds dear.
As for her hair, the beautiful actress is quickly becoming a fan of the Solgar Wild Alaskan omega capsules and understandably so. These capsules are formulated to help the hair grow strong and to prevent it from splitting.
Last but not least, she absolutely loves the Fekkai hair mask as far as shampoos go, especially the completely natural dirty blond version which is the closest to her natural hair color.