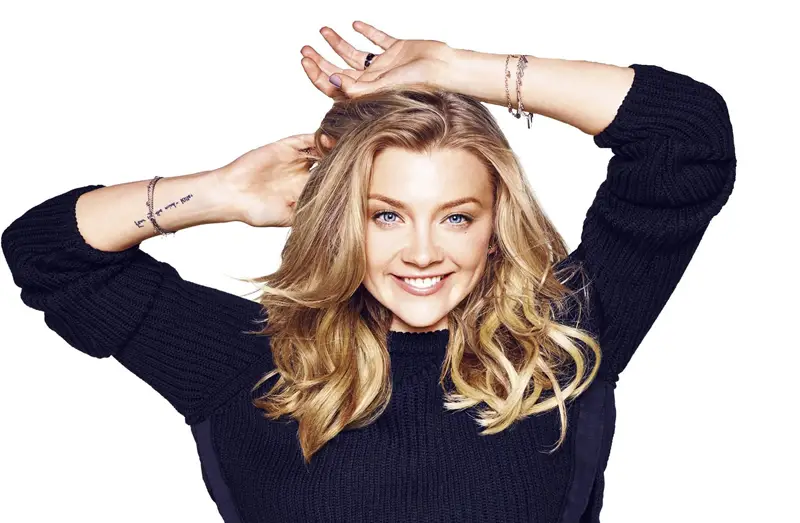 [ads1 id="alignright"]It is important for anyone who is a public figure to take good care of themselves and Natalie Dormer is no different in this regard.
The actress who was classically trained at the Webber Douglas Academy of Dramatic Art in London had to take yoga classes as part of her acting education, classes that have come in handy over the years.
With this said, we would do well to point out right from the start that Natalie lives a very healthy lifestyle overall, one that involves healthy eating and a lot of exercising.
To be more precise, Natalie is of the opinion that in order to be a successful actor, one must train the same way an athlete would. The reason she says this is because acting can be surprisingly laborious and tiresome.
To keep herself looking good at all times, Natalie starts off her day by applying Hydro Cool Firming Eye Gels on her skin every morning. Alternatively, she will sometimes use Ole Henriksen Truth Serum Collagen Booster with vitamin C.
At the same time, she will sometimes use Molton Brown or Body Shop products on her skin along with body oil from Ila. To remove makeup after a hard day of filming, she mostly uses Elemis Pro-Collagen Cleansing Balm or Cowshed Quinoa moisturizer.
Speaking of makeup, Natalie uses La Prairie's Skin Caviar foundation, Natura Bisse, or Make Up For Ever concealer before applying anything else. With such a wide selection of foundation creams to choose from, Natalie will often use the one that best suits her needs that particular day.
When it comes to her eyebrows, she uses MAC Girl along with a MAC fluid line liner. Due to the fact that she has particularly shaped eyes, she always had trouble finding a mascara that doesn't drop on her but that she found Clinique High Impact to do the job.
On a related note, we should point out that Natalie will sometimes use eyeshadow palettes from Lancome, mainly due to how color-coordinated they are. You see, Natalie says that she isn't much of a lip girl so even though she will sometimes go for a stain, she will stay away from anything extreme.
As far as fragrance goes, Natalie prefers the Old Gucci by Gucci, a fragrance that has unfortunately been discontinued recently. Other than that, she doesn't really go for any strong fragrances on a regular basis.
Last but not least, it has to be said that Natalie lives quite an active lifestyle and that she tries to do yoga exercises as often as time allows it. As a matter of fact, she says that there is always a yoga mat in her luggage, no matter where she travels or how long she'll be there.