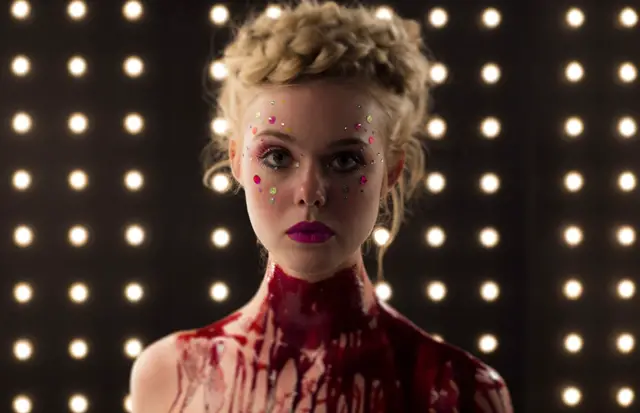 [ads1 id="alignright"]There should be no doubt in anyone's mind that Elle Fanning is on her way to becoming a major Hollywood actress, especially given the immense exposure she has been enjoying lately.
As you would expect from a popular young actress as herself, Elle has quite a few tricks up her sleeve in the beauty department, even though she doesn't rely on makeup as much as other actresses do.
Although the roles she plays have a more prominent say on what her makeup should look like, the young starlet certainly gets to have her say in its application.
Also worth mentioning is that Elle enjoys quite a healthy lifestyle that involves a lot of working out. In this respect, she tries to draw attention more on her natural, hard-earned good looks rather than putting on too much makeup.
Even so, the fact that she is allergic to PABA products forces her to wear lots of sunblock on a regular basis. For this reason, Elle uses Neutrogena PABA-free sunscreen because of her sensitive, pale skin, along with a Blissoma skin oil for good measure.
Those of you who are familiar with how Elle looks off-screen should know that she enjoys wearing glittery eye makeup from time to time. Elle admitted in a recent interview that she often takes on the same makeup habits of the characters she plays, which is exactly what prompts her to wear glittery makeup in her day-to-day life.
We should also point out that she wears CoverGirl mascara on a daily basis along with a Chanel cream blush to compliment it. If possible, she enjoys combining this look with a Marc Jacobs lipstick, the purple one in particular.
Like we said, Elle works out quite a bit in her spare time, including ballet dancing and lots of cardio exercises. As far as her diet goes, she will often eat kale and chicken-based dishes which she likes very much.
Elle has also been sporting a new look recently, one that involves a more womanly-looking braid which she seems to have borrowed from the character she plays in The Neon Demon. In this respect, Elle will often appropriate the look of the characters she plays, especially if they suit her look.