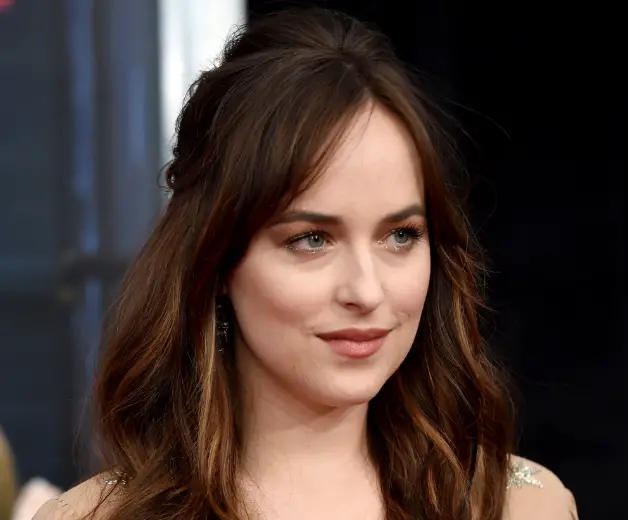 [ads1 id="alignright"]When it comes to the beautiful Dakota Johnson and her makeup habits, it should be said right from the start that she is a natural beauty who needs very little makeup to stand out in a crowd.
Still, she sometimes needs a bit of help to achieve the glamorous look movie stars need to have when posing on the red carpet, and when that happens she usually goes for something subtle.
If we are to believe the makeup artists who have worked with Dakota over these past few years, it seems the actress has an almost flawless skin that needs very little foundation.
First of all, Dakota has to be careful never to blank out her lips when doing her eyes because her skin is naturally bright. In this respect, she will often choose to go for a strong vibrant lip to complement her fair skin.
Second of all, it should be said that Dakota likes to forgo lipstick usually for a bit of balm and for a lip pencil that matches the natural color of her lips. This way, her lips are defined, filled in, and do not expose any waxy layers that would otherwise make them look too artificial.
As far as her hair goes, Dakota will often use a volumizing spray whenever she has to make an appearance on screen, mostly Dove Oxygen Moisture Root Lift Spray. She will then blow dry it for a little while with a round brush or a Mason Pearson.
Interestingly enough, Dakota will also apply dry shampoo on her hair instead of hairspray ever so often, especially when she's wearing bangs. The main reason behind this being that dry shampoo will preserve bangs much better than any moisturizer.
Those of you who have seen the actress on screen lately have also noticed that she has started wearing elongated cat eyes. This look greatly helps with her fresh skin base with a flush of blush, a look that really opens up the eyes without appearing fake or forced in any way.
Last but not least, it should be said that Dakota Johnson is a natural beauty by most standards, which means that whatever makeup she's going to be wearing at any given time better be subtle and clean, lest it will ruining her natural good looks.