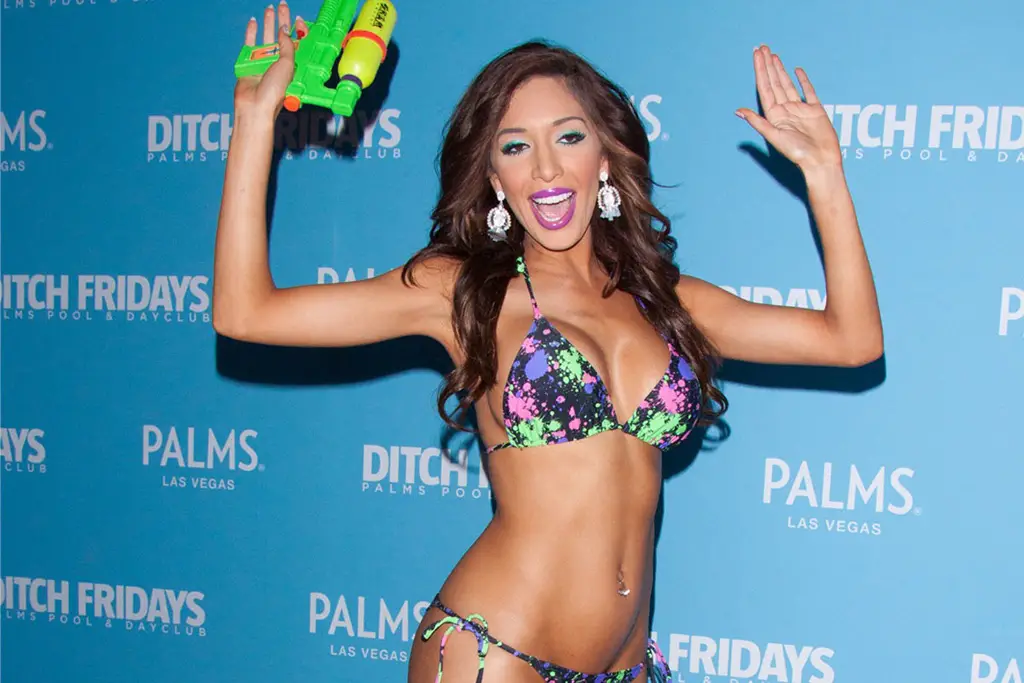 [ads1 id="alignright"]First of all, Farrah Abraham isn't known for her good decision-making skills, but she does appear to be very adaptable and hard-working, which is why she manages to maintain such a healthy-looking physique to begin with.
She has been rumored to have had all sort of plastic surgeries over the years, and to some extent, some of these rumors might actually be true.
On the other hand, Farrah Abraham does a great job keeping herself in great shape by working out as often as possible, even though she doesn't really follow a strict diet plan at the same time as someone in her position should.
We should point out right from the start that the beautiful young starlet is somewhat of a fitness freak as she has a personal gym at home that she uses at least three times a week. Judging by her figure, however, you would be thinking that Farrah works out every single day.
When she does work out, she prefers focusing on core workouts like leg raises, leg walks, crunches, and a multitude of equally core-enhancing workout routines. It is thanks to them that she is able to maintain such a lean and sexy figure.
Furthermore, Farrah also lifts weights around fifteen pounds heavy in order to ensure that her arms don't bulge, which is admirable considering the fact that many women scare away from lifting weights of any kind.
Farrah also admits to taking long walks every day, walking sessions that she will sometimes combine with light jogging if she feels like it. Whatever the case, she makes sure to walk/jog at least 10-15 minutes every day.
She is also a big fan of sports and has been a tennis enthusiast since she was a young girl. Farrah has also taken a liking to volleyball, cheerleading, dancing, and surprisingly enough, pole dancing, which she credits for keeping all her muscles toned.
Interestingly enough, Farrah Abraham isn't much of a diet freak, preferring to eat foods that she enjoys eating rather than ultra-green diets involving bland vegetables. This being said, she does take supplements every once in a while to boost her immune system.