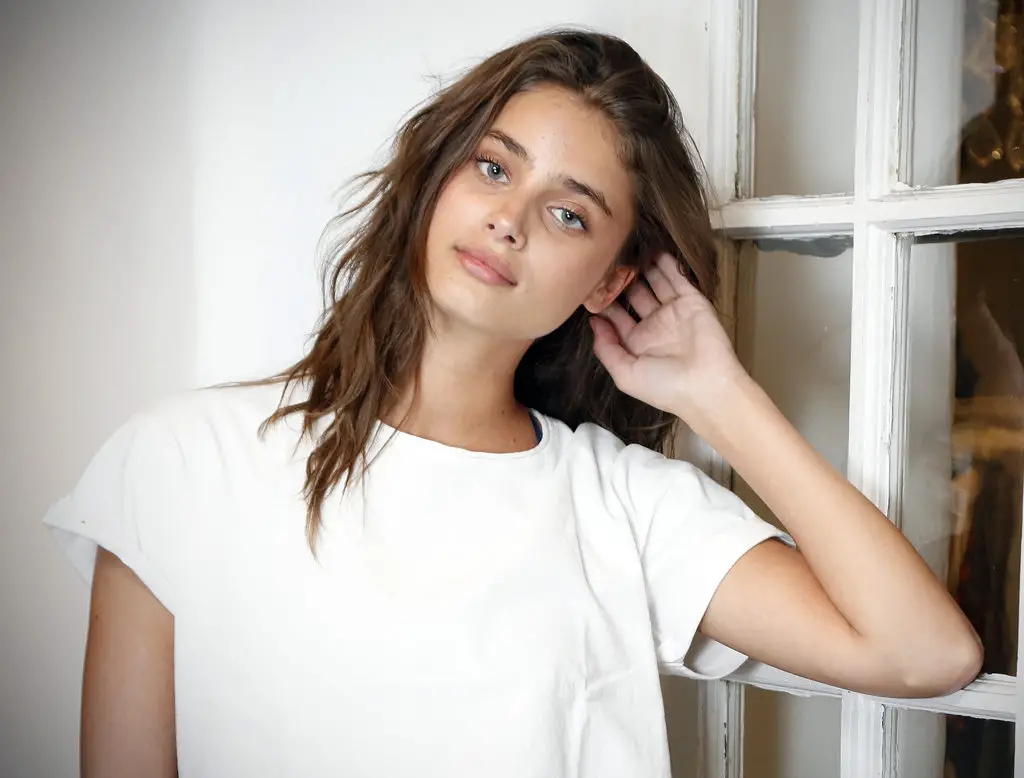 [ads1 id="alignright"]Most of you know Taylor Hill as the youngest ever Victoria's Secret angel, a position many young women around the world would love to be in.
As you may have already guessed, Taylor doesn't just owe her success to her natural good looks but also to her workout routine and diet plan.
There are, indeed, a few workout routine that Taylor adheres to, routines that have shaped her gorgeous body to the core. Over the next few minutes, we will try to find out what those routines are.
We should start off by pointing out that Taylor works out with a personal trainer named Lauren Duhamel who specializes in muscle isolation strengthening. With her help, she has managed to achieve an almost perfectly toned body without the involvement of any weight-lifting exercises.
For the most part, her workouts revolve around ankle weights, resistance bands, and a fair amount of floor work along with Pilates training. During these workouts, she mostly focuses on stability and core training.
Interestingly enough, the beautiful Taylor Hill hates running or any running-based exercises which she tries to do as little of. At the same time, she also tries her best not to perform any exercises that might bulk her muscles up because she avoids being too muscular.
The starlet also performs Yoga exercises as often as time allows her to, even when she's traveling abroad. Whenever she's at home, however, she always does her best to involve her friends whenever she works out, mostly because she dislikes working out by herself.
Speaking of friends, Taylor will often work out alongside Jasmine Tookes and Josephine Skriver who also share her workout regimen. Most of the time, they work out under the guidance of their personal trainer, although they will occasionally work out by themselves in a more relaxed environment.
All things considered, we should point out that none of her exercises would yield such great results were it not for the fact that she takes very good care of what she eats. That said, the young model doesn't really follow a strict diet plan because she hates dieting.