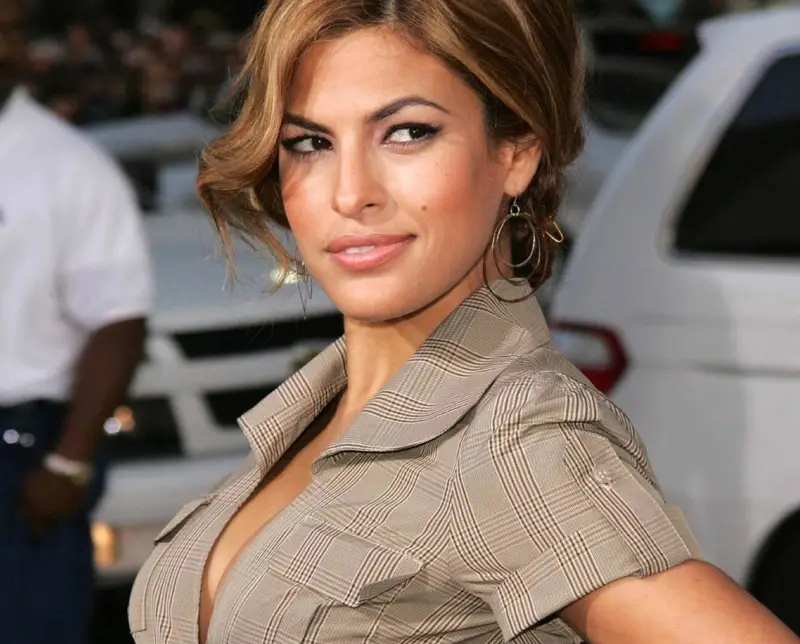 [ads1 id="alignright"]Stylish and classy, two words that have always described the beautiful Eva Mendes, an actress that is as gorgeous as she is talented.
The actress who is now in her 40s has recently revealed her beauty secrets and interestingly enough, they involve a lot of healthy eating above all else.
Eva has her own clothing and shoe line yet she never stops looking for bargains whenever she is out shopping for clothes, which says a lot about her ability to recognize a fashionable outfit whenever she sees one.
Her first and most valuable piece of advice for anyone looking to maintain a healthy way of life is to stay hydrated at all times. She, for example, starts off her day by drinking warm water with lemon every morning before coffee.
The long-term benefits of maintaining a hydrated organism are well-known, which is why Eva tries to keep herself hydrated at all times.
She also likes to work out as often as possible and does her best not to skip any workout session. Eva exercises at least three days a week regardless of how she feels about it at the time, saying that it's the only way to maintain a lean and healthy physique. As part of these workout sessions, Eva does cardio and lifts weights as often as possible.
As far as cosmetics are concerned, Eva Mendes enjoys using a dry shampoo called 'Psssst' which is not only affordable but highly effective as well. As a body scrub, she uses St. Ives Apricot Scrub, whereas for her skin, she mostly uses Queen Helene products.
Interestingly enough, Eva also enjoys employing home remedies when it comes to cosmetics. For instance, she often uses coconut oil on a damp washcloth to remove makeup and swears by it.
Eva also uses a small amount of baby powder and witch hazel along with her dry shampoo which she claims helps quite a lot with her oily hair.
To keep makeup on for long periods of time, she sometimes lets a hot shower running for a few minutes to allow the steam to settle the makeup as it dries up. Quite a clever solution actually.
Last but not least, Eva Mendes says that you don't have to spend a fortune on fashion and that you might have real problems following the latest trends seeing how expensive clothes can get.
Instead, she suggests that people might have a better time dressing themselves in a vintage fashion, mixing various elements and accessories with clothes they already own.