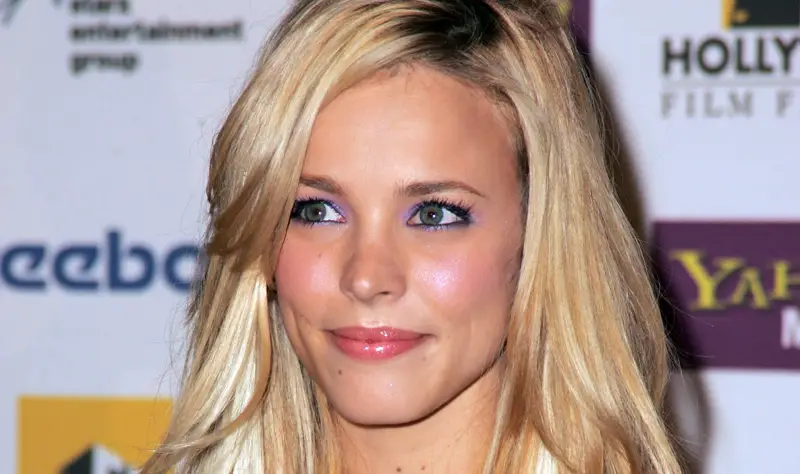 [ads1 id="alignright"]The reason Rachel McAdams has remained consistently beautiful through 'The Notebook', 'Mean Girls' and even 'Sherlock Holmes' is because her very own sister does her makeup.
Apparently, Rachel and her sister have a long tradition of helping each other when it comes to applying makeup, although it seems that it's mostly Rachel who benefits from this arrangement.
Even so, she isn't entirely oblivious when it comes to applying makeup, as we are about to find out.
Makeup
Rachel loves Clinique's Moisture Surge for a makeup base, as it is a great moisturizing cream. She prefers natural-look makeup shades, for example, old rose and pink.
Skin
When it comes to skin masks, Rachel prefers a seaweed mask for her sensitive skin. She says she enjoys picking the pieces of the fresh sea plant mask by Chicet after it dries.
Mascara
Her mother suggested that her mascara is too black, which is why Rachel now wears mostly brown shades. Another reason is because it also looks better with light and blue eyes.
Lips
Rachel uses a bright and deep raspberry which gives her a youthful look. It seems that although she used to go for darker shades a few years ago, Rachel mostly uses bright ones these days.
Pimples
If she gets a pimple, she uses Kiehl's Blue Herbal Spot Treatment or better still, leaves it to clear on its own
Biggest make up mistake
According to Rachel, the biggest makeup mistake she ever made was wearing stickers or temporary face tattoos. As always, her sister came to her aid and told her to knock it off .
Hair
Rachel claims that she does not wash her hair too much or style it a lot. She also air-dries it, unless she is going for a special occasion. She prefers Phyto products since they do not result in tangles at the nape of her neck.
She also loves to experiment with different colors, including red and pink. She not only does it for different roles, but also for herself.
She, however, never likes to change hair before a film, as she may never get to know what the character will be. She may actually go for blue next. She has also put a braid to give her hair a symmetrical twist.
Nails
Rachel also loves shades that are close to natural for her nails. She loves Ballet Slippers by Elsie for nail polish.
Anti-tiredness tip
Rachel also gave her fans an anti-tiredness tip recently. She says that you should carry clear mascara with you. Use it on the eyebrows to 'open your eye'. She says that a single stroke from bottom to up does wonders.