[ads1 id="alignright"]The talented Australian actress Teresa Palmer first got noticed for her good performance in '2:37', a role that established her as a good actress.
It was the role that would convince her to continue her acting career, as she considered following a career as a teacher before landing said role.
Since then, she appeared in quite a few films, getting mainstream recognition for her appearance in 'The Grudge 2', 'The Sorcerer's Apprentice', 'I Am Number Four', and 'Warm Bodies'.
The actress, who is now in her 30s, is also surrounded by a bit of controversy these days. There are those who accuse Teresa Palmer of going under the knife at least once over the years.
Rumor has it that Teresa Palmer had work done on her chin, her nose, her cheeks, and her breasts at some point. By the looks of things, it does seem that Teresa's appearance changed for the better over these past few years, although some would argue that it all comes down to makeup.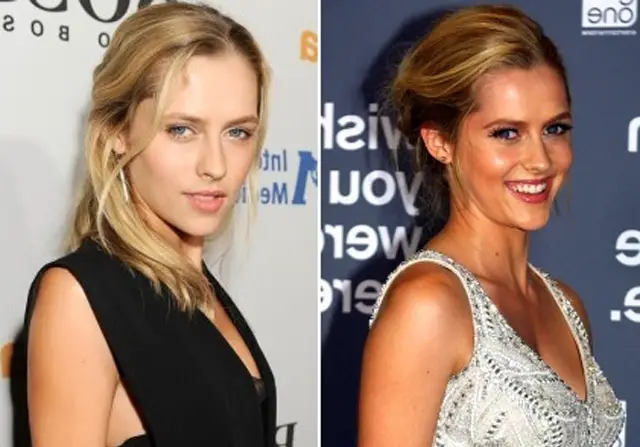 Makeup alone, however, cannot explain why Teresa Palmer's breasts seem to have gotten slightly bigger throughout the years, nor does it explain why her cheeks are so full without her putting on considerable weight.
If we are to compare older pictures of Teresa Palmer with pictures of her today, we can see that her breasts are somehow larger than they used to be back when she first made it into the business, and the same can be said about her cheeks.
In all fairness, you couldn't expect this fresh-faced beauty to retain her natural good looks forever, it's just that her features seem a bit more pronounced that you would expect.
Whatever the case, if Teresa Palmer did indeed have work done on her chest and cheeks, then it was undoubtedly done in good taste. It is so easy to go overboard with plastic surgery, whereas even the smallest of improvements can sometimes make all the difference in the world.
All things considered, it does look as if Teresa Palmer went under the knife at some point, even though it would be quite hard to prove it at this point in time.