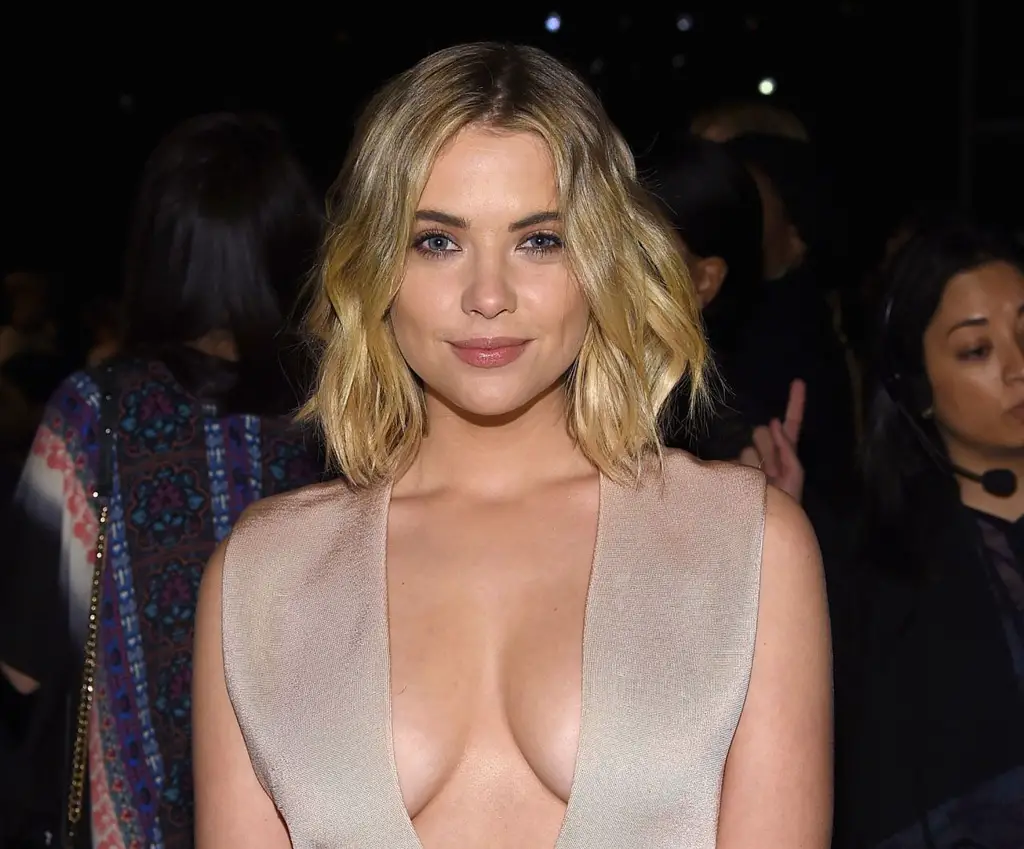 [ads1 id="alignright"]It does seem that even someone as beautiful as Ashley Benson needs a helping hand from the kind gods of quality makeup every once in a while.
The beautiful actress herself revealed recently some of her beauty tricks, or at least what most of her beauty regimen consists of.
We should point out right from the start that even someone as gorgeous as she is will sometimes have 'off' days as far as confidence goes, which is when she feels the most vulnerable.
First of all, Ashley Benson always enjoyed going natural, which is why she wears a very soft, subtle eyeshadow from MAC called 'Orb'.
Furthermore, her skin is quite sensitive, which is why she doesn't use that much eyeshadow to begin with.
She also admits to being rather lazy when it comes to removing makeup, as she will mostly use Neutrogena wipes to simply wipe her face off before going to bed.
This comes particularly handy when she's filming because that's when she sprays foundation on her face, which she follows with powder and blush.
Ashley is also a big fan of Revitalash for her mascara and Clinique as an eyeliner while her favorite eyeshadow is MAC. Furthermore, she is partial to lipglosses, lipstick, and Estee Lauder which she swears by.
Like we said earlier, Ashley Benson has bad days when she doesn't really feel like leaving the house. This is usually caused by her waking up feeling under the weather, a pimple, or a bad hair day.
When this happens, Ashley usually hangs out at home with her friends watching movies and such. You see, Ashley is very outgoing and sociable most of the time, although deep down, she says that she's really shy.
This being said, Ashley Benson isn't much of a makeup freak, preferring to wear shades and colors that best fit her skin type and her natural features.
Interestingly enough, Ashley looks up at Angelina Jolie as her beauty icon, an actress she has a tremendous respect for.
Last but not least, Ashley does her best to stay away from 'heavy' makeup as much as possible, because her sensitive skin simply will not tolerate it. As a matter of fact, her skin is actually allergic to most MAC foundations because of how strong they are.