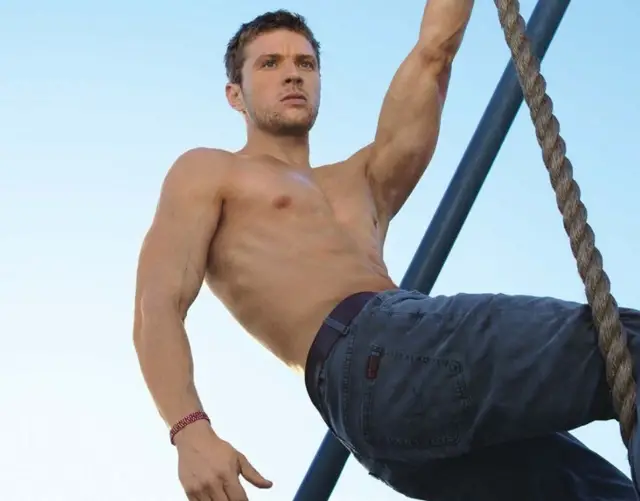 [ads1 id="alignright"]Those of you who have seen recent pictures of Ryan Phillippe should know by now that he has been dedicating a lot of time to improving his physique.
The talented actor owes his current body to a rigorous workout routine and to a relatively strict diet plan which he follows more or less to the letter.
Although not too inclined to deform himself by working out too much, he still takes the time to work out more than your average celebrity.
First of all, let us point out that Ryan has been working out for at least one hour a day for the past twenty years or so. With the help of his personal trainer Happy Hill, he is currently undergoing a regime that stimulates his body to the limit.
To be more specific, his workout routine involves lifting weights as part of the bulk of these exercises, but also a half-hour warm up on a treadmill. He also uses an elliptical, free weights, and old-school calisthenics as part of his usual routine.
Also worth mentioning is that he jumps rope for at least 2-3 minutes between reps, which he alternates between double under and single jumps. When he's not jumping rope, he performs other similar exercises, including stretching and push-ups.
Ryan is so dedicated to keeping himself in the best shape possible that he even trained with the United States Marine Corps at some point when preparing for the film 'Shooter'. Also interesting is that he never takes a day off training, even when he's traveling.
We should also point out that Ryan follows a relatively strict diet plan and that he stays away from junk food as much as possible. Despite being in his 40s, Ryan looks like a man half his age, a physique he owes to working out rigorously on a daily basis.
Last but not least, it should be said that Ryan also finds solace in his workouts, sessions he uses as a get-away from his clinical depression which has troubled him for most of his adult life. In this respect, working out sometimes provides more than physical benefits and Ryan is the perfect example of that.