[ads1 id="alignright"]Fans of the 'Friends' star would have probably heard of the news about Jennifer Aniston becoming the proud owner of a $24 million, 8,500 square foot house in the prosperous Bel Air neighborhood in Los Angeles.
Rumor has it (not to be mistaken with the 2005 film Aniston starred in) that the actress actually purchased the house for a $21 million bargain price, saving a little over $3 million from the original $24.9 million price.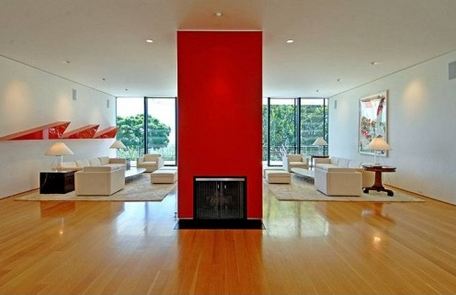 Aniston's 3.5 acre property rests in the Santa Monica Mountains on one of the many foothills there. Other celebrities like Hugh Hefner, Lauren Bacall and Nicholas Cage also have houses in the same gated community where Aniston's new house lies.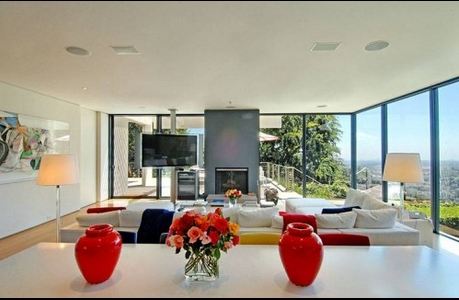 Of course, regardless of the news of the purchase of this house, rumors still continue to spread that Aniston and her boyfriend Justin Therous are expecting their first baby. The rumors surfaced after reports claimed that Aniston had informed her agents that she would be taking a break from acting. However, it could also be that the actress simply wants to spend some quality time with Therous and or revamp her new house.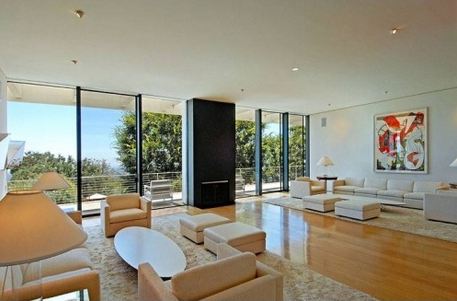 Based on pictures, the lavish mid-century residence has an astounding open floor plan and utmost privacy, despite having walls of glass. The house is ideal for entertaining and perfect of an indoor-outdoor lifestyle. Back in 2011, Aniston had given her 10,000-square-foot home an eco-friendly overhaul that drew the attention of Architectural Digest magazine. During an interview, she mentioned that how she not only entertains for a living, but also has a preference for entertaining, in general, as well.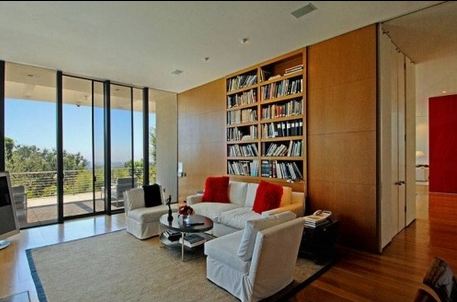 The $24 million house in Bel Air also features a projection room, a separate guest house, a swimming pool, and a vineyard. Considering that back in 2011, Aniston managed to earn a sum of $37 million after selling her Beverly Hills mansion, it appears that the actress is quite a discerning real estate investor. The property had been purchased back in 2006 for $13.5 million, but it underwent a major remodel, including a paparazzi-proof fence and sophisticated security system.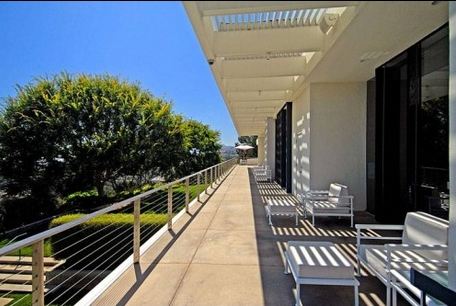 The 8,500 square foot house was apparently built in the mid-60s, and it currently sports an open-plan design with 4 bedrooms and 6 bathrooms. Lots of light is allowed in by floor-to-ceiling windows, and picturesque views of the city and the ocean are provided by them.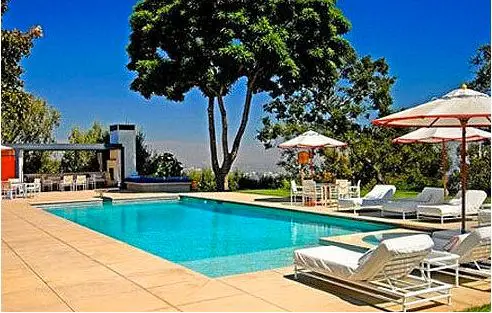 In addition, the house also has a large area for cars, and total privacy is offered by a series of walls. Considering Jennifer Aniston's popularity, the house is ideal for her. The house is located at 901 Airole Way and despite its original $24 million, the value of the house has most likely gone up since then.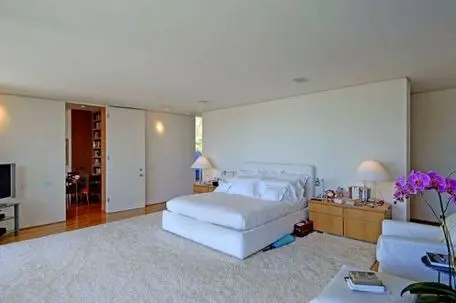 It truly is a house Jennifer could call 'home'.