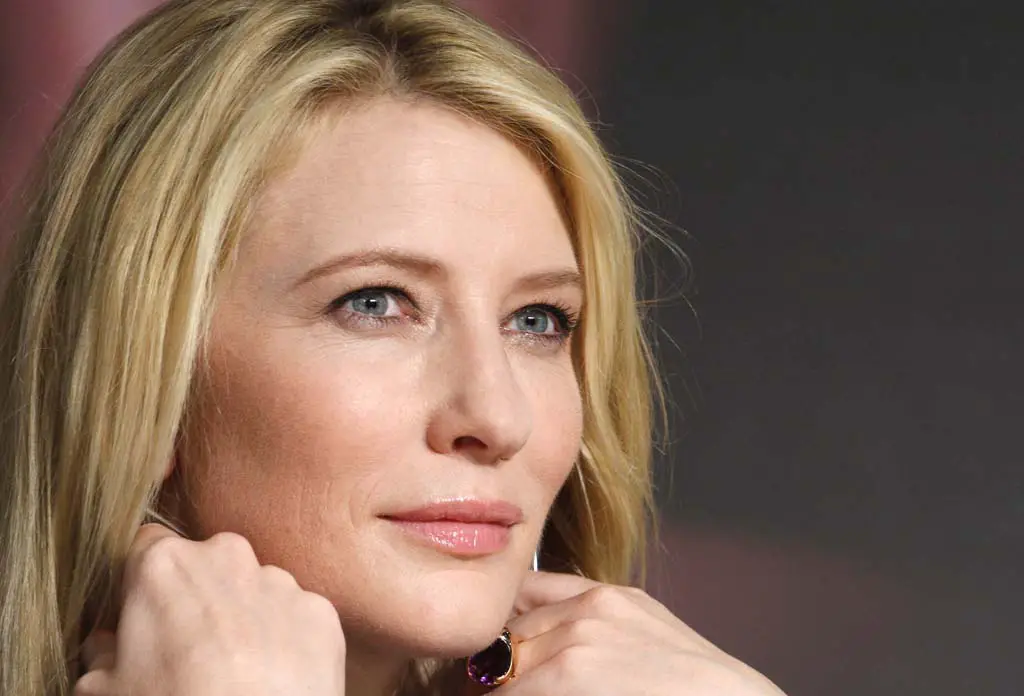 [ads1 id="alignright"]The talented Cate Blanchett, just like a fine wine, seems to only get better with age given that at the age of 45, Cate looks more radiant than ever.
Looking at her, few would believe that Cate is in her mid-forties, seeing how young she looks these days.
Questioned about it, Cate said that she gives credit to emu oil for how young her skin looks.
Cate likes to use basic creams as part of her beauty routine, which is why she swears by emu oil, an oil extracted from the fatty tissue of emu birds.
Apart from emu oil, Cate also drinks hot water with lemon from time to time, which is the other reason why her skin looks youthful and hydrated. Cate also says that she avoids wearing a lot of makeup during her everyday life, preferring to keep a clean skin instead.
As for applying makeup, Cate likes to use the SK-II LXP Ultimate Perfecting Essence, Serum and Cream. Due to the constant makeup routines she goes through in preparation for her roles, her skin does sometime feel a bit 'stressed out' sort of speak.
In order to help her skin regenerate from all the makeup it has to endure, Cate likes to drink a lot of water. She says that it may sound like cliche but drinking water is essential for maintaining good health, especially when you're under the stress actresses are under.
When talking masks, Cate Blanchett loves to use SK-II Whitening Source Derm-Revival Mask along with the brand's foundation as well. She pretty much loves everything from SK-II, whether its oil or lipstick.
Speaking of which, she loves using Edward Bees lipstick regularly, because of how soft and easy to apply it is. She also likes using Christian Dior highlighting powder on her cheeks, in tandem with Chanel Les 4 Ombres Quadra Eyeshadow.
Last but not least, Cate says that her mother used Oil of Olay for most of her life and she was very careful not to stay in the sun too much.
Cate and her sister are also quite pale, which is why they follow into their mother's footsteps in trying to avoid exposing themselves to the soon.
All in all, Cate Blanchett credits her positive attitude for how well she looks, saying that although it may sound like a cliche, a person's stress levels determine how healthy they appear and feel at all times.