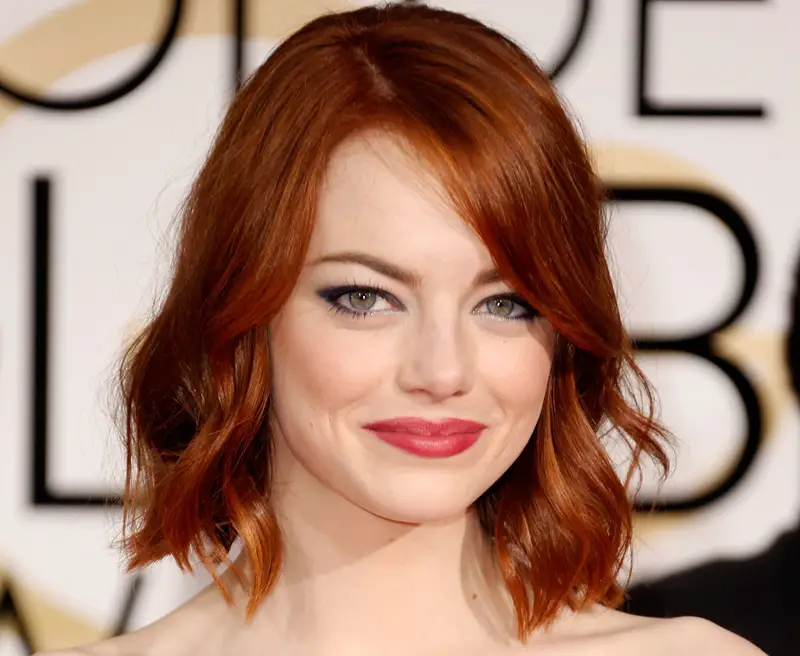 [ads1 id="alignright"]Dashing, smart, and hilarious, it is impossible not to like Emma Stone, one of the most talented actresses in the world right now.
Since before she made it as a reputable actress, Emma has always enjoyed doing her own makeup.
Strangely enough, even more so now that she doesn't really have to worry about applying it herself whenever she's supposed to make an appearance on the red carpet.
Still, the beautiful Emma Stone has always had a special relationship with makeup, ever since she took part in youth theater at an early age. She had no problem with applying makeup back then and she certainly doesn't have any nowadays either.
First of all, Emma loves Lip Butter and the Nearly Naked Foundation as far as Revlon goes, along with highlighters and pretty much anything that looks a bit shimmery. For this reason, she is a big fan of J Lo Glow and anything similar.
We should also point out that Emma has a very dry skin, which is why she prefers using lots of oils and creams to hydrate her skin. Among them, olive oil, argan oil, grape seed oil, coconut oil, along with Cetaphil and quite a bit of SPF.
Interestingly enough, she doesn't use a specific type of shampoo for her hair, mainly because she has a very thin hair. As a matter of fact, she often compares her hair to feathers, saying that her hair is an uphill battle she gave up on a long time ago.
As far as eyeliners go, Emma doesn't have a specific eyeliner to swear by, claiming that she'll use pretty much anything as long as it gets the job done. Furthermore, she tries very hard not to overdo the eye shadow because of her big bright eyes.
At this point, we should mention that Emma Stone loves facials and spa services in general. Whenever she finds the time, she visits Joanna Vargas in New York City to get her Power Peel, a service that according to Emma, feels absolutely amazing.
Last but not list, Emma loves Revlon Lash Potion mascara along with their lip crayons in bright pink and red shades. If possible, she will try to combine them with Burt's Bees lip balm, Just Bitten Kissable Balm Stain, Lovesick, Romantic, and Sweetheart.