[ads1 id="alignright"]Rumor has it that Kylie Jenner went under the knife recently, and judging by how different her lips look compared to the last couple of years, there might just be some truth to these rumors after all.
In case you haven't been paying attention, Kylie Jenner has been getting a lot of stick lately because of how much bigger her lips look all of the sudden, a change that people say is a result of lip augmentation surgery.
Not long ago, Kylie herself uploaded a picture to her Instagram account, a picture in which her lips look unreasonably plumped.
Soon afterwards, the internet started talking about how clear it is that she has gotten lip fillers.
Whenever the subject came up, Kylie did her best to deny the allegations, to the point where she got quite angry of constantly having to defend herself.
She unfortunately fueled the lip injections rumor herself on numerous occasions, by uploading selfies in which she obviously emphasized her lips.
Kylie also didn't help her cause by deleting some pretty incriminating pictures of herself from her Instagram account, right in the middle of the lip augmentation scandal. She also made repeated comments on Twitter saying how fed up she is to constantly have to defend herself.
When comparing older pictures of Kylie Jenner with more recent ones, we see quite clearly how the size of her lips has grown. It does seem that Kylie Jenner had lip augmentation surgery at some point recently, no matter how hard she denies it.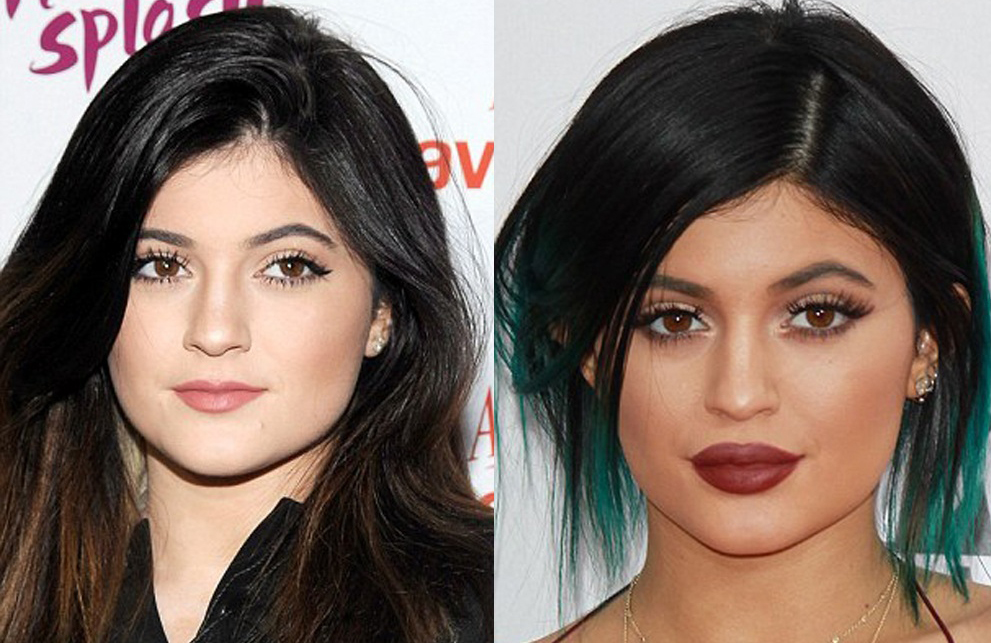 Experts like certified plastic surgeon Dr. Michael Salzhauer believe that it is quite obvious that Kylie Jenner had her lips plumped, seeing how they are almost three times as wide as they used to be.
While on the subject, there have been voices who have said that this wasn't the first time Kylie Jenner went under the plastic surgeon's knife, saying that she also had work done on her jaw at some point.
Whatever the case, it would be much better if Kylie Jenner came out and admitted her apparent transgression, especially considering how fairly obvious it is that she indeed went under the knife by the looks of things.