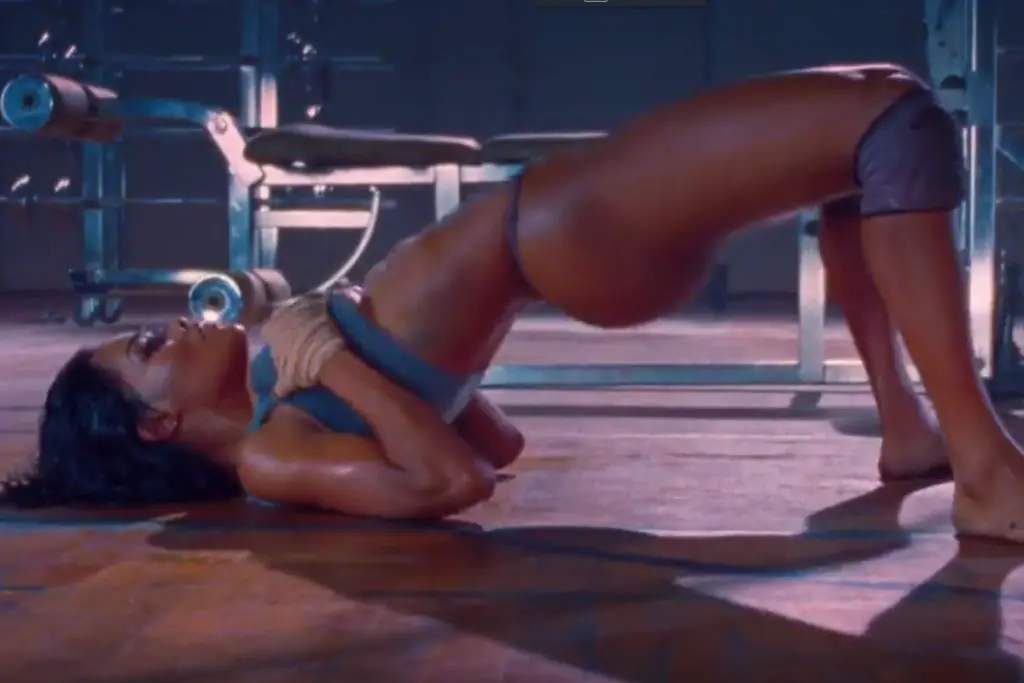 [ads1 id="alignright"]Despite being in the music scene for over 10 years, it wasn't until recently that Teyana Taylor finally got the appreciation she deserves, and for a video that wasn't even her own.
We are, of course, talking about her explosive appearance in Kanye West's 'Fade' video, a clip in which we simply couldn't take our eyes off beautiful Teyana and her mesmerizing moves.
Ever since the video became popular, Teyana Taylor has become the main source of motivation for many celebrities who use it as an incentive to push themselves extra hard during their workouts.
What's interesting about Teyana Taylor is the fact that she recently gave birth to a baby just at the end of last year. In this respect, the fact that she managed to get into such good shape as quickly as she did is nothing short of miraculous.
As a matter of fact, Teyana went back to working out just six days after giving birth, which is no less than impressive by any standards for any woman who has just given birth. Then again, Teyana is pretty much an extraordinary woman in her own right.
Interestingly enough, Teyana's workout routine involves nothing other than dancing, a discipline she obviously excels at. In fact, she has been working almost every day for as long as she can remember, which explains her natural good looks and her lean body.
She also considers dancing to be hugely underrated as a fitness method because she has been doing it non-stop for many years now, a discipline to which she owes her good looks almost entirely.
Speaking of which, we should point out that Teyana Taylor doesn't follow any diet plans to speak of, but that she does take good care of her eating patterns. In this respect, she does try to eat at regular hours and never more than she feels the need to.
All things considered, Teyana Taylor may not follow a strict workout routine or a diet plan full of juice cleanses, but she does take her passion for dancing seriously.
Judging by the way she looks, we can safely assume that her love for dancing has been more than enough to guarantee her success so far, a passion that will definitely further her career to new heights given her recent popularity.