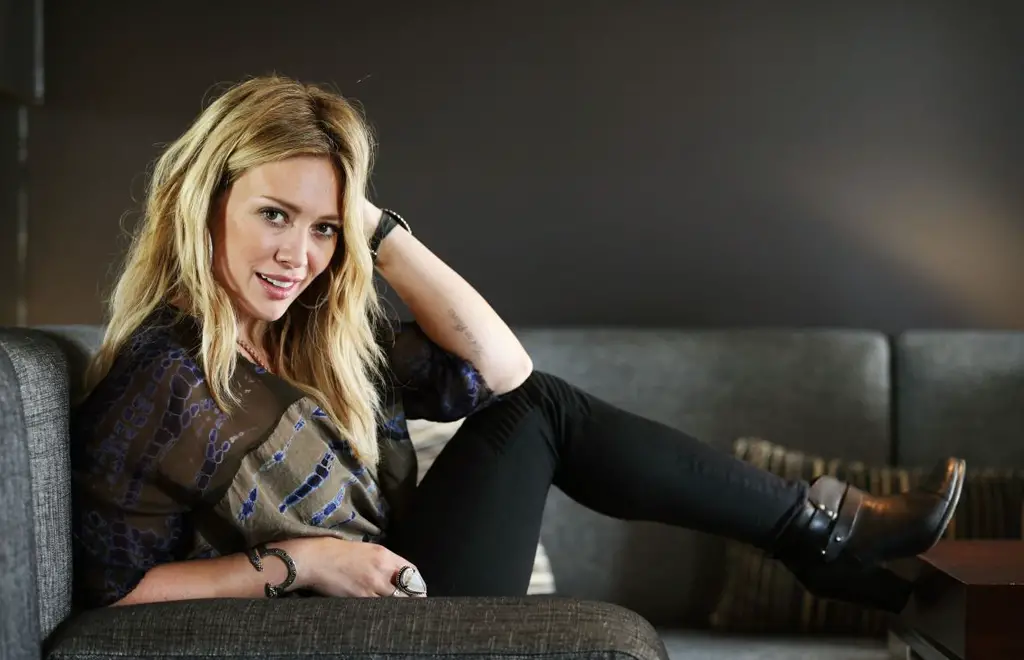 [ads1 id="alignright"]Although not as popular as she was back in her 'Lizzie McGuire" days, 'Younger' star Hilary Duff looks much better than you would expect a single mother to look like.
Hilary went through quite a lot over the years, but she seems to have finally gotten her life back on track, finally getting the exposure the deserves.
A big part of this exposure, without a doubt, is owed to her great physical shape, a sexy figure she got from working out as often as possible lately.
Questioned about her great physique, Hilary said that she doesn't really believe in auto-gym, preferring to work out the old fashion way via battle ropes, big rubber bands, and weighted balls.
Before starting her workouts, however, Hilary Duff likes to drink green tea to give herself a little boost. According to nutritionists, green tea can give you quite a bit of energy if you drink it before exercising.
This might sound weird, but Hilary Duff often works out using a sledgehammer that she swings against a rubber block. While helping her release quite a bit of stress, this particular exercise is also good for training upper body strength.
Interestingly enough, although she works out as often as she finds the time, Hilary Duff isn't a big fan of dieting, preferring to eat a balanced diet of her choice rather than following a specific list.
Furthermore, Hilary Duff spoke openly about her eating habits recently, saying that she enjoys eating her favorite dishes without fearing the effects they may have.
The young mother went on to say that she loves eating cheese in particular and that she often eats it with her son who is also a big fan of cheese apparently.
Despite working out as often as possible, Hilary Duff says that she feels a lot more confident about her body nowadays than she was during her teenage years. She is also quite accepting of how her body looks after the pregnancy, claiming that it makes her look more womanly.
All things considered, although Hilary isn't a big fan of following a specific diet plan, she does work out quite a lot as of lately and it shows.
Even though she isn't as radiant as she was back when she was 'Lizzie McGuire', she remains a beautiful woman still.