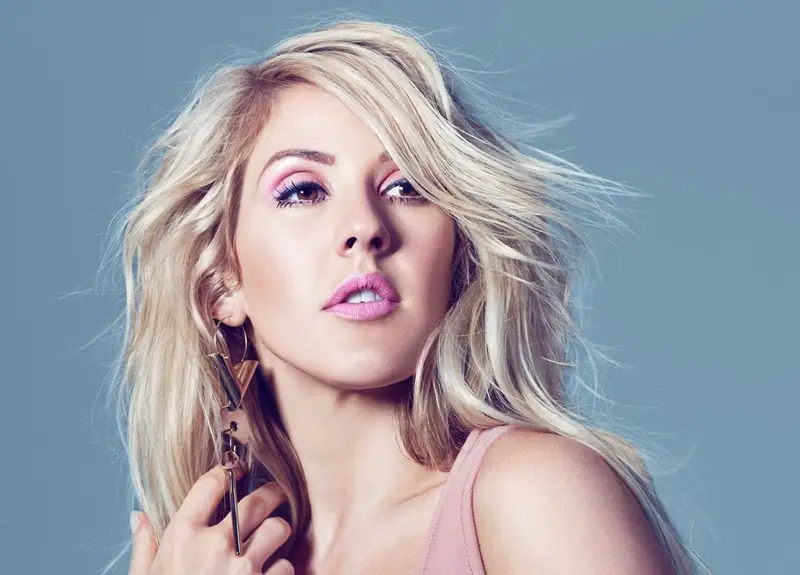 [ads1 id="alignright"]Despite how busy her life may get at times, Ellie Goulding always finds a way to look amazing at all times, a look she owes to a quite rigorous beauty routine.
First of al, Ellie never applies any sort of makeup or cream before having a shower in the morning, a key component of maintaining a fair and smooth skin.
The first thing Ellie applies is a toner by Pixi which is 100% vegan and animal-friendly, a toner she follows with a Rodial serum as a moisturizer.
Afterward, she will sometimes use a very small amount of sunless tan, mostly because of how nice it makes her look. Interestingly enough, Ellie isn't big on going to tanning salons, even though she enjoys having a bit of a tan.
This being said, Ellie isn't a big fan of luxe cleansers, opting instead for Bioderma Sensibio H20, a product she swears by. At the same time, she loves James Read because it is the best, in her opinion, when it comes to applying fake tan.
Also worth mentioning is the fact that she loves keeping her make-up muted as much as possible because she enjoys a natural look instead. Not only that but she also uses MAC Halcyon Days one from time to time, along with Sisley brow pencils and Charlotte Tilbury lipstick every once in a while.
When it comes to fragrance, Ellie usually uses Gris Montaigne by Christian Dior due to its lovely fragrance, although she will sometimes use Black Opium by YSL instead. In this respect, Ellie enjoys unisex fragrances because of their versatility and how they seem to go with every mood.
At this point, we should also point out that Ellie has her fair share of bad hair days. This is precisely why she uses Kerastase Volumizing Shampoo and Conditioner along with Repair Rescue Sealed Ends by Schwarzkopf whenever she feels like her hair needs a little boost.
Last but not least, Ellie admits to using hair extensions and that she doesn't have any reservations about it. In fact, she is a fan of almost any natural product formulated to boost her looks as long as it doesn't have any harmful long-lasting effects on her health.