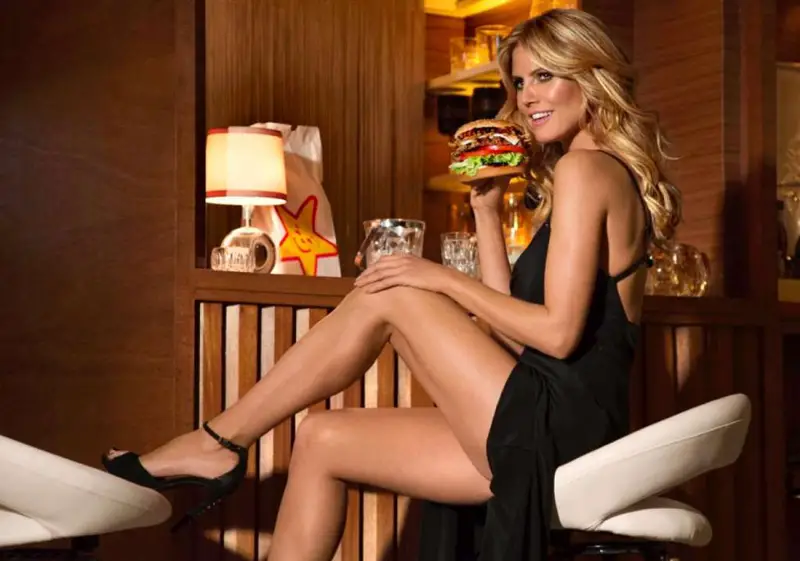 [ads1 id="alignright"]There is no doubt in anyone's mind that Heidi Klum is one of the most successful models of all times, which explains why she was chosen to be on the jury of America's Got Talent.
It also wouldn't be so far off as to say that Heidi looks like a woman half her age, a look many people would presume she owes to a strict workout routine and to an even stricter diet plan.
The beautiful blonde, however, does not follow any life-changing workout routine, nor does she abide by any diet plan that would leave her wanting at any time.
Instead, Heidi credits her good looks to an active lifestyle that involves a lot of outdoor activities. The mother of four also claims that being a mother is workout enough at times, because of all the running around that comes with the job.
This being said, she still tries to find time to go on a treadmill or to lift weights as often as she can, even though her busy schedule rarely allows her to do so.
In this respect, she advises people to perform the exercises they enjoy rather than following a strict workout regime as long as they're only trying to stay in shape.
As far as her diet goes, Heidi often tells people never to miss lunch if they can help it. She adds that although models have to choose their dishes wisely, they too can be affected by not eating regular meals.
Also worth mentioning is the fact that Heidi Klum doesn't follow a specific diet plan as she usually starts the day by eating whatever her kids are having for breakfast.
For instance, Heidi and her children often eat eggs for breakfast, a dish they often top with a fresh fruit smoothie for good measure.
Throughout the day, Heidi will eat almost everything with no reservations, dishes that usually involve lamb chops, meatballs, potatoes, salads, and beans. Furthermore, she and her kids often eat fruits on a daily basis, usually between meals.
At the same time, we should point out that Heidi Klum's diet revolves around fresh fruits and vegetables but also around fish, eggs, chicken, and yogurt. This being said, Heidi does her best to avoid fried foods and the ones with too many additives.
Last but not least, Heidi does indulge in a plate of spaghetti Bolognese every once in a while, although that doesn't happen too often.