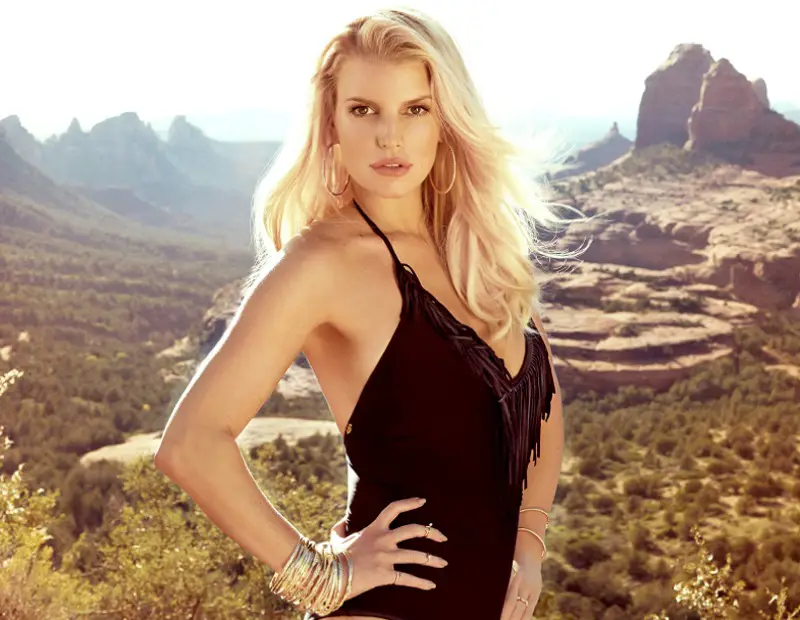 [ads1 id="alignright"]Those of you who have had the pleasure of seeing how Jessica Simpson looks like lately have noticed that she managed to maintain her youthful good looks despite not being a young woman anymore.
Now approaching her 40s, the beautiful country singer has somehow found a way to look like a much younger woman would, and we can't really accuse her of going under the knife just yet.
As many of you would have already guessed, Jessica owes her healthy figure to a strict diet plan and to a rigorous workout routine; both key elements of any healthy lifestyle.
Right from the start, we should point out that Jessica isn't really a big fan of hitting the gym too often and that she prefers to work out at her own pace. Even so, she realizes just how important it is to have a regular schedule, which is why she doesn't skip any training session if she can help it.
When it comes to her actual schedule, it should be said that it isn't the type of regimen that would interfere with anyone's lifestyle. We say this because it involves a combination of six miles on the elliptical machine along with light plyometrics exercises.
At the same time, Jessica is also a big fan of Bosu ball exercises, a routine that is becoming increasingly popular nowadays. Of course, Jessica isn't the only celebrity to take a linking to Bosu ball exercises these days, and it's easy to see why that is.
It should also be said that Jessica follows a healthy diet routine without which none of her workouts would be effective. In fact, her diet consists of five small meals for six days every week for five consecutive weeks, a diet plan that also incorporates 25-minute workouts every week.
Also worth pointing out is that Jessica considers it a priority to live a healthy lifestyle and to keep herself from becoming too sedentary if she can help it. For this reason, she will often embark in energy-consuming activities along with her children.
Last but not least, let us say that Jessica Simpson isn't too fond of scrutinizing people based on how they look, saying that weight fluctuations are normal throughout a person's life. Even so, she has always been known as a beautiful woman, an image she appears to work very hard to maintain.