[ads1 id="alignright"]Those of you who enjoy watching the occasional soap opera should know about Hunter Tylo's success as Dr. Taylor Forrester in The Bold and the Beautiful.
The actress who is now in her 50s remains one of the prettiest faces on television still, a longevity that some people have pointed out has little to do with natural good looks.
Although a beautiful woman in her own right, Hunter Tylo is accused of going under the knife at least once over the years and judging by how she looks there might just be some truth to these allegations after all.
While Hunter never admitted to going under the knife, some aspects of how she looks and how her appearance changed ever so slightly over time simply cannot be explained. Even though she didn't go through any major procedures, she still appears to have undergone cosmetic surgery at some point.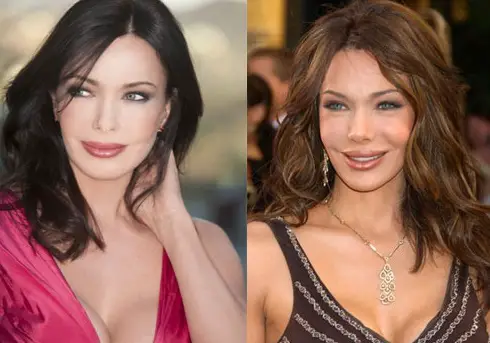 By comparing older pictures of Hunter with pictures of her today, we can't help but notice how puffy her face has gotten. This might be a result of alleged filler injections that she might have had over the years but it could also mean that she had a facelift.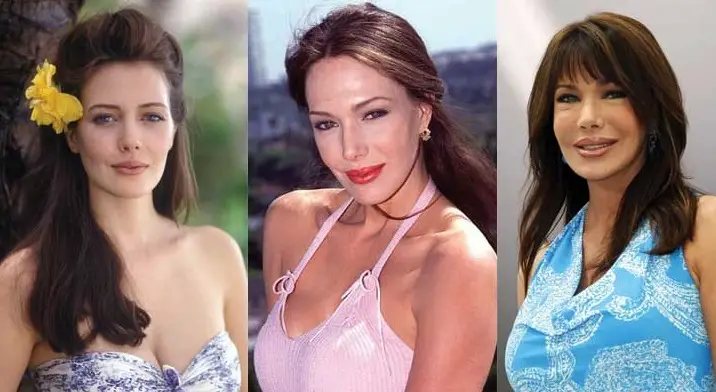 Facelift or not, you have to admit that Hunter's appearance seems to have changed and plastic surgery might have had something to do with this. In principle, it seems that something happened a few years ago that gave Hunter a slightly puffier face, but at this point, your guess is as good as ours.
When questioned about it, the actress has always spoken about the importance of a good diet and a responsible lifestyle when maintaining one's good looks. That aside, some of her rejuvenated features appear to be a result of a little more than a healthy diet.
According to some of her fans, Hunter has gone not once but multiple times under the knife over time. The most obvious of these procedures being her cheek fillers which may have also altered the way her jaw looks.
All things considered, it is pretty obvious that Hunter had work done on her face in the past, the only question is if she plans on having more work done in the future.