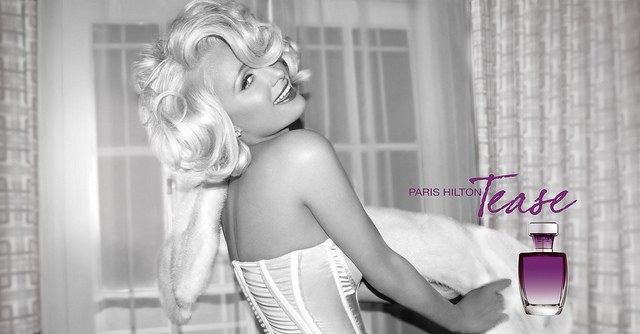 [ads1 id="alignright"]Paris Hilton is an extremely controversial character by all standards. This famous socialite, heiress, and media personality first rose to fame with her work as a fashion model, but it was her extravagant lifestyle that brought her the recognition she enjoys today.
She became known at first for her role in reality-TV series 'The Simple Life" and it wasn't long after that she started her acting career. Now say what you want about Paris, she is the type of celebrity who was destined to live a glamorous life since the day she was born. Each of us has heard about Paris and her exploits at this point, and we all have an opinion about Paris to some extent. One thing is certain, regardless of whether you like her or not, Paris is the type of person who belongs in the spotlight, and wouldn't have it any other way.
Even though Paris Hilton is the heiress to the international hotel chain Hilton Hotels, she did a very good job of attaining an impressive personal fortune on her own. Although she made an album and published an autobiography, the real money came from her fragrances.
In 2004, Paris released a perfume line together with Parlux. Over night, her 'Paris Hilton for women' fragrance became an international success, which prompted her to release a fragrance for men soon after. Her success continued over a series of other fragrances, so now there are 16 perfumes endorsed by Paris Hilton, each with its unique characteristics. In all fairness, she isn't a professional perfumer by any means, but she did manage to surround herself with capable individuals and advisors, which is a quality in its own right.
Paris does all her work in conjunction with Parlux, although there are other perfumers who she works with as well. Her latest editions for example, are made by Paris working together with perfumers such as Frank Voelkl, Jean-Claude Delville, Steve Demercado, James Krivda, Honorine Blanc, and Mane USA.
These perfumes enjoy an incredible popularity worldwide, so popular in fact, that Paris releases a new perfume every year. What initially started as an experiment, became a very lucrative business over time, a business that sells thousands of items every month throughout Asia and the Middle east.
Although not extremely popular within the United States, Paris Hilton's perfumes are in a very high demand in places like Bahrain, the Philippines, and East Asia. This is probably the reason why Paris opened more than 30 boutiques in these places lately, all selling Paris Hilton Handbags & Accessories.
Speaking of which, Paris' accessories and handbags are also extremely popular internationally, but that is a different story altogether.. to be continued!