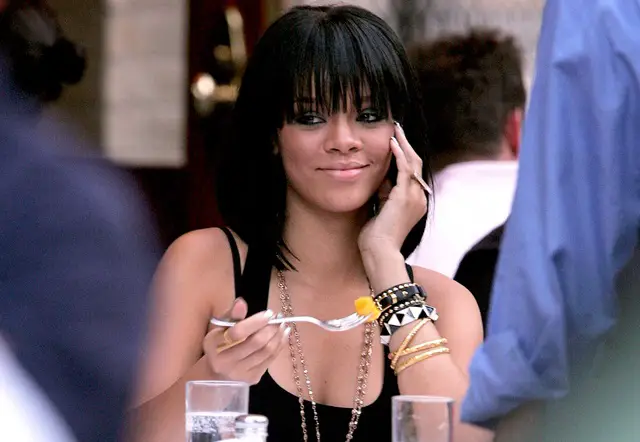 [ads1 id="alignright"]There is no denying that Rihanna has one of the fittest bodies in the business, a body that has inspired millions of women worldwide over the years.
As you may have already guessed, Rihanna's slender body is the result of hard work and dedication, the type of discipline not many stars have if we are to be honest.
We should point out right from the start that Rihanna was never too out of shape to begin with, but that it still takes a lot of work to maintain a healthy-looking body like hers.
First of all, a healthy body will always reflect one's healthy lifestyle, and in this respect, Rihanna takes real good care of herself. In fact, she even employs the services of several fitness experts and nutritionists to stay in shape.
When it comes to her meals, we should point out that most of her meals are thought out by Debbie Solomon who claims that Rihanna follows a strict diet plan to the letter. As a matter of fact, Rihanna's diet plan includes almost any protein out there.
To be more precise, Rihanna's meals involve a lot of vegetables, rice, and pasta. At the same time, the singer will often carry a case of spices with her wherever she travels, a case that includes Curry, Maggi cubes, Cumin seeds, Adobo, Old bay seasoning, Five-spice, and onion granules among others.
It should also be said that Rihanna eats everything in moderation, even the Barbadian dishes she grew up with. In this respect, the singer's mother has also been a good influence on her, always advising her on how to best eat the dishes she enjoys very much.
Considering that Rihanna also works out five days a week, it makes perfect sense for her to have the dashing body she has. Having said that, just workout sessions alone couldn't have possibly helped her achieve her current physique if it wasn't for the strict diet plan.
Also worth mentioning is that Rihanna always drinks more water than she needs, or at least that's how she refers to her habit of always having a bottle of water on hand. In fact, this is also what many dieticians and nutritionists out there have been saying for years, and it makes perfect sense when you think about it.