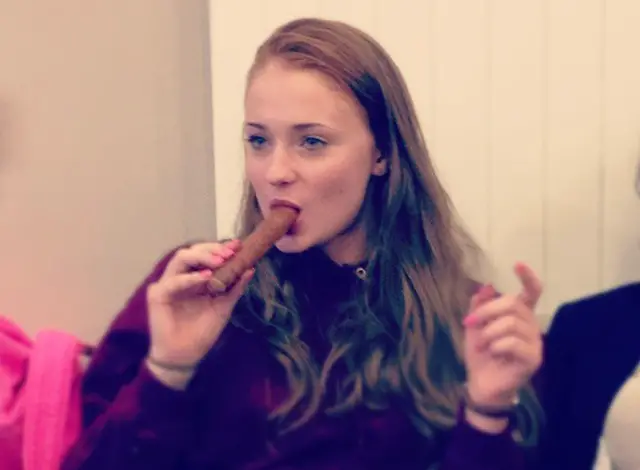 [ads1 id="alignright"]If you ever wondered how Sophie Turner maintains such a dashing figure, you will be glad to know that the young English actress follows quite a strict routine on a daily basis.
Although not a big fan of working out, Sophie does whatever she can to exercise as often as she finds the time, even when she's on the road for a shoot.
Not only is Sophie adhering to a full body regular workout but she also follows an interesting diet plan, one that involves a lot of healthy eating at all times.
Sophie has the belief that it isn't so much about what you eat but how much you eat on a regular basis. As such, she always keeps a close eye on her calorie intake at all times so as to never eat more than her fair share.
Her philosophy is to always eat healthily and in the right proportions, no matter where you are or how difficult it might be. At the same time, she says that she wouldn't dream to maintain such a healthy figure if it wasn't for the regular workouts.
On a day-to-day basis, Sophie likes to eat as many fruits and vegetables as she can, which is always a good idea regardless of your eating habits. Not only that but she also does her best to stay away from fast food or any other processed food.
Having said that, we should point out that Sophie still allows herself cheat days in which she usually has some sausages, a food she enjoys very much. In this respect, any sausage will do, although she has a preference for chicken and pork sausages.
Also worth pointing out is that Sophie doesn't drink alcohol too often, except on special occasions and such. As a matter of fact, she tries to stay as far away as possible from not only alcoholic but sugary drinks as well.
All things considered, Sophie may not be too strict when it comes to her eating habits, even though she takes her relaxed regimen quite seriously. This is particularly impressive considering the life she leads and how often she travels abroad.