[ads1 id="alignright"]Kat Von D's house in the Hollywood Hills can be described as a reflection of the Gothic sensibilities of the 32-year old model, tattoo artist and television personality. The medieval interior design of the castle resembles that of an ancient European castle. Wanting to create new memories with her fiancé Deadmau5 and get a fresh start after ending her on-and-off relationship with Jesse James, Kat Von D listed her Gothic mansion for sale last year for $2.5 million.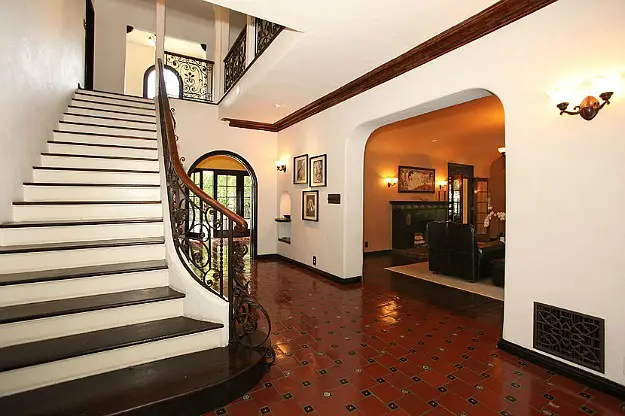 The sprawling 4 bedroom, 4,148 square feet 1920s Spanish-style mansion is located in the Hollywood Hills in Los Angeles. The mansion has 4 bedrooms, 4.5 bathrooms, a gated entrance, and a guest house. However, in terms of décor, apparently Kat Von D had gone with a Gothic Alice in Wonderland vibe. Chairs with purple and red upholstery, creepy paintings, a dramatic candelabra, drippy candles, and miniature deer on the mantle replicas are featured in the living room.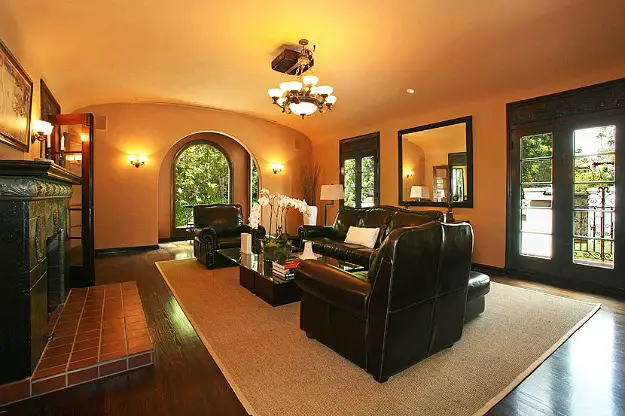 The dining room walls are covered in gold wallpaper, with a dark wood table in the center, which has a cross sitting on top and stone carvings on it, along with elaborately carved high-back chairs. The house also has a custom-made doorbell that does not ring anymore, but causes a fake eyeball to gaze from a peephole at visitors. In fact, it is Kat Von D's favorite thing in her house, considering the fact that she happens to be fond of unusual antiques.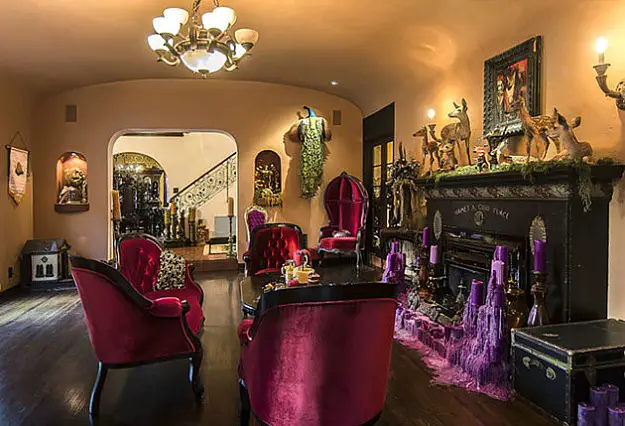 Of course, unique knick-knacks like the doorbell, which Kat Von D had gotten installed, will probably not be given away with the house. In fact, the features touted in the listing, such as a backyard barbeque, a chef's kitchen with hardwood floors, original tiles, Viking appliances, a fire pit, retractable projection screen and surround sound, and a spa, are sure to appeal to average house buyers.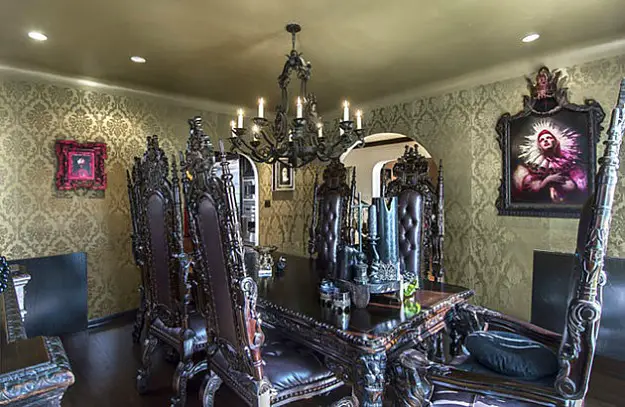 The listing agent of the home claims that it will not be challenging to sell the place, despite its unique style. In fact, the agent claims that the spin that Kat Von D has putt on the mansion will actually prove to be helpful in selling it. The agent describes Kat Von D's mansion as "beautiful," with an "incredible vibe," so eventually, some creative individual will likely show interest in buying it, as long as they can spend $2.5 million.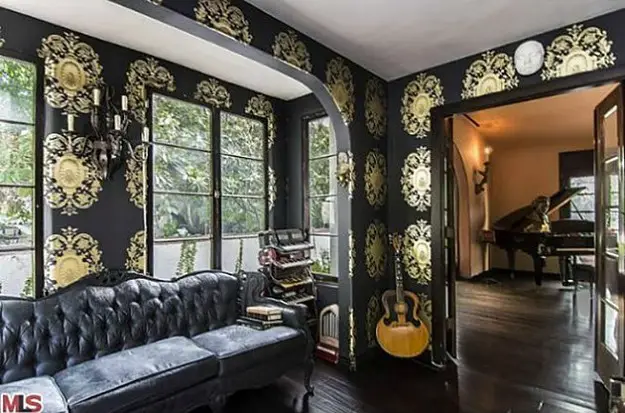 The nearly century old original design of the mansion is still there beneath all of the captivating décor. In fact, Kat Von D's 1920s Spanish-style mansion is among the few of this era that remain somewhat pristine even today. She made sure that many of the classic design elements of the mansion remained intact.